Sexy Blackjack Trainer
From GameBrew - a wiki dedicated to Video Game Homebrew.
Sexy Blackjack Trainer
General
Author(s)
Multiple:Option (DessertDog)
Type
Card
Version
20080819
Licence
Mixed
Links
Download
Website

Sexy Blackjack Trainer featuring Sunny Leone/Sora Aoi is a card game that teaches blackjack basic strategy and card counting. Play blackjack, win points and unlock sexy pictures.
The homebrews are entered into the NEO Summer Coding Compo 2008.
Note: This game contains adult material and is not appropriate for minors.
Features
Sexy pictures.
2 different versions - same game, different ladies.
Specially-designed controls for one-handed play.
Rumble Pak support.
Save function.
Installation
The homebrew has 2 versions (different trainers): Sunny Leone and Sora Aoi.
Download and extract file, DLDI patch it and copy it to the root directory of the card.
The game will create a save file .sav on your flash card. Works well in emulators, except for saving.
Controls
See info bar at bottom of lower screen for button controls.
Screenshots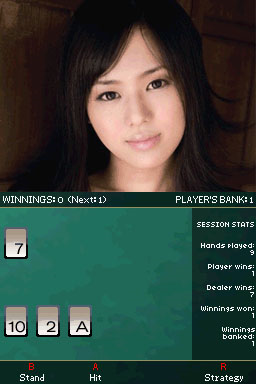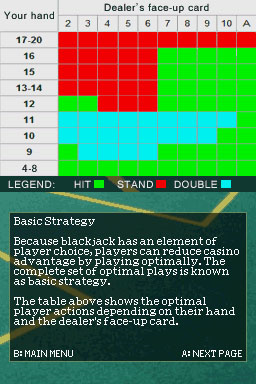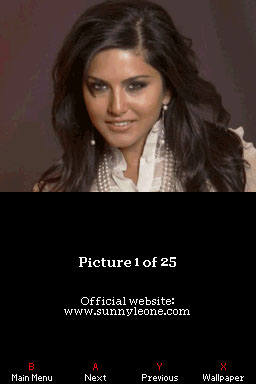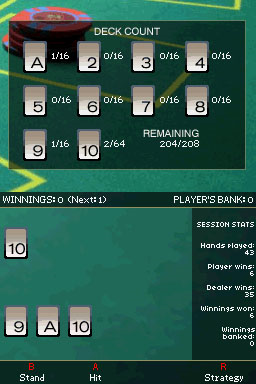 Compatibility
Tested on R4 Revolution and Neo MK5 DX.
Runs in DeSmuME emulator but does not support saving.
Known issues
Save does not work in DeSmuME. May work in other emus (No$GBA, IDeaS), but have not been tested.
No sleep mode.
Changelog
20080819
Credits
Devkitpro - DS Homebrew tools.
PALib & PAlib Forums - DS Homebrew tools & dev help.
Sunny Leone - Featured model.
Sora Aoi - Featured model.
External links