New Super Classic Mario 3DS
From GameBrew
New Super Classic Mario
General
Author
SpeedxxGaming
Last Updated
2018/04/03
Type
Game Hacks
Version
0.3
License
Mixed
Links
Download
Website
This is a ROM hack for New Super Mario Bros 2 that aims to recreate most of the classic Super Mario levels from the NES (and some surprise extra levels) in the better engine and improved graphics.
Completed levels include all levels in World 1, 2-1 and 2-2.
Installation
Copy the romfs folder to SD:/luma/titles/<titleid>/.
Restart your 3DS, hold Select to access Luma3DS configuration menu.
Enable the option Enable Game Patching and press Start to save.
Screenshots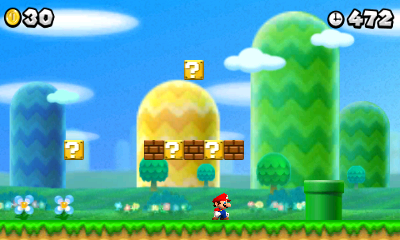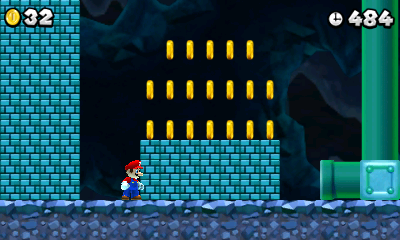 Changelog
v0.3 2018/01/19
Added levels 2-1 and 2-2.
Added 4 new tiles to the Underwater Tileset - 3 Coral tiles and 1 new platform tile.
Added some custom music to the Titlescreen and the Starman theme.
Added the final version of the title logo redone by SuperML.
v0.2 2017/08/24
Added Levels 1-Tower through to 1-Castle (Basically World 1 is finished).
Added final version of 1-3.
Added Star Coins to all World 1 levels.
v0.1 2017/08/09
Added levels 1-2 and Beta 1-3.
Swapped the Course Clear jingle to the remixed Classic Clear Music.
Created the first Demo archive.
External links