Hex-a-Hop 3DS
From GameBrew
Hex-a-Hop
General
Author
nop90
Last Updated
2017/04/17
Type
Puzzle
Version
1.1
License
GPL-2.0
Links
Download
Website
Source
This is a port of the open source game Hex a Hop to 3DS.
Installation
In the zip there is a folder with the 3dsx and the smdh files inside, to be used with a Homebrew Launcher.
Alternatively install the cia file with FBI. All the resources are included in the executable using romfs.
User guide
Hex-a-Hop is a hexagonal tile-based puzzle game with one simple goal: destroy all green tiles.
There are infinite undos and no time limits -- you just have to find a way to destroy all the green tiles and step on a safe tile at the end.
Controls
D-Pad - Move (the directions are up, down and the four diagonals)
A - Select option or Jump (only on some levels)
B - Undo a move
Y - Pause game and open the menu
Start - Exit
Screenshots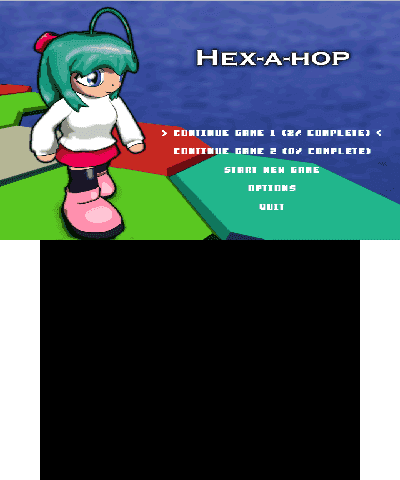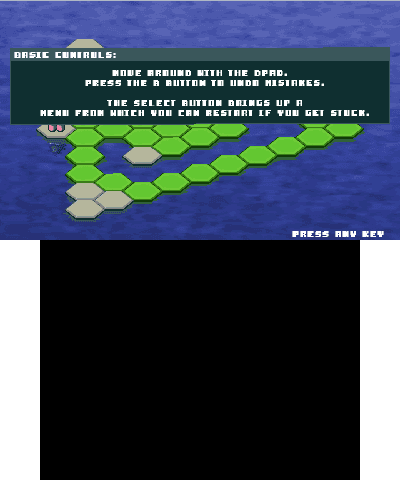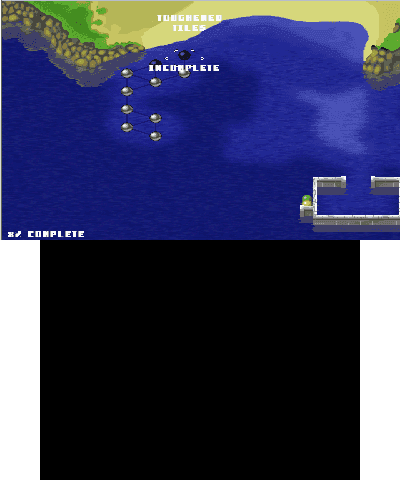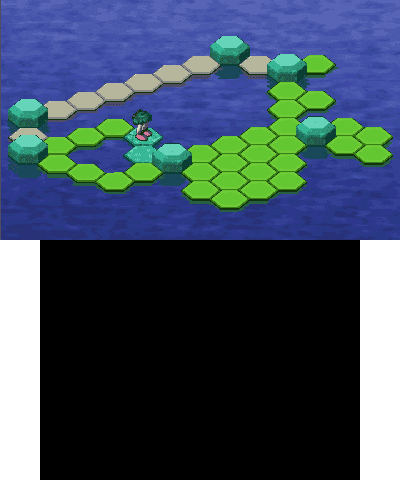 Known issues
Exiting the game hangs the system.
Changelog
V1.1 2017/04/17
Fixed jump key and some help text.
V1.0 2017/04/09
Complete and stable release.
V0.2 2017/03/22
V0.1 2017/03/17
First reelase (3dsx and CIA formats).
Music not working, only sfx.
Some flickering.
Credits
The original source is by Tom Beaumont.
This game uses the SDL 1.2 library for 3DS.
External links