Doom64 DS
From GameBrew
Doom64 DS
General
Author
Kaiser
Last Updated
2021/11/14
Type
Shooter
Version
Modified
License
Mixed
Links
Download
Website
Source
Doom64 DS is a port of Doom64 to the NDS. Originally developed by Midway, Doom 64 is a sequel to Doom II developed for the Nintendo 64 and was released in March 1997.
This NDS port is based on Doom64 EX, a PC-port/recreation of the original game which uses the GPL'ed source code of Doom 2 released by id Software. According to the author, the source code to Doom 64 was never released and the code unique to Doom 64 EX has been written from scratch with the aid of a disassembler to insure accuracy in certain areas.
Both Doom64 DS and Doom64 EX are created by Kaiser and this is a compiled version made by godreborn and elhobbs (modified/updated for DevKitPro).
Installation
Note: The game requires a custom IWAD to run. You will have to use the enclosed WadGen utility to take data from your N64 Doom ROM and output the necessary game files needed to run the game (move the Content folder into /wadgen/msvc6/bin/ first). WadGen will dump out an IWAD (game data) and a SoundFont file (sound data).
To install, DLDI patch the nds file and copy it along with the generated DOOM64.WAD to the root (or the same directory) of your flashcard.
Screenshots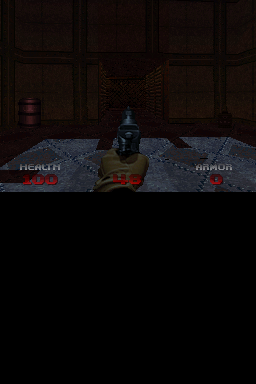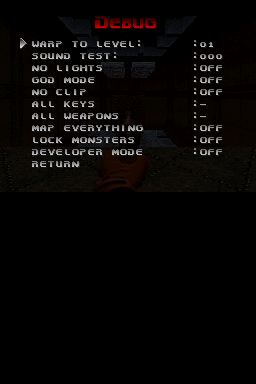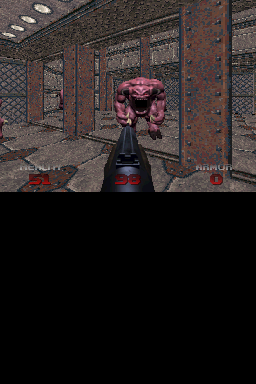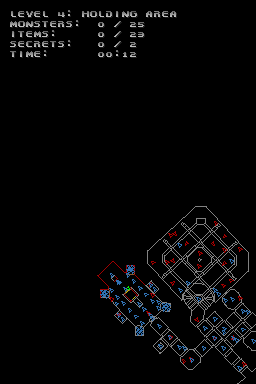 Media
Doom64 DS (svKaiser)

Compatibility
Tested on DSTWO, Twilight menu++ on the DS and melonDS emulator.
Known issues
The project was not finished but almost fully playable according to the author.
External links