Cuthbert in the Cooler 3DS
From GameBrew
Cuthbert in the Cooler
General
Author
WLS
Last Updated
2021/11/13
Type
Action
Version
2021
License
Mixed
Links
Download
Website
Cuthbert In The Cooler is a simplistic maze game originally released for the Commodore 16/Plus4 in 1985.
The game has been rewritten with GB-Studio, available on GameBoy, GameBoy Color and 3DS.
Installation
Available in CIA format for the Nintendo 3DS virtual console.
Install the .cia file with a title manager of your choice.
User guide
The object of the game is to collect the various objects on each screen and get out of the top again while avoiding the guards.
You will have 5 Cuthberts to start. Each object you pick up will increase your score (100 points). You will also receive a time bonus for completing a sheet quickly.
You start with 6 bombs. These can be laid, one at a time, by pressing the A button. Once laid, they can be detonated by pressing A for a second time.
These will destroy the guard, but not You. You can pick it up with no harms. An extra bomb is awarded for each sheet completed, but maximum of 6 bombs you have.
The Goal is to earn 10.000 points. Good luck.
Controls
Start - Start game
D-Pad - Move
A - Place bomb, Detonate
Screenshots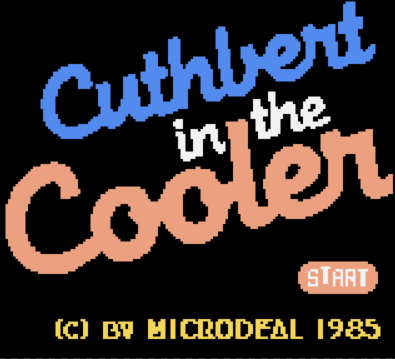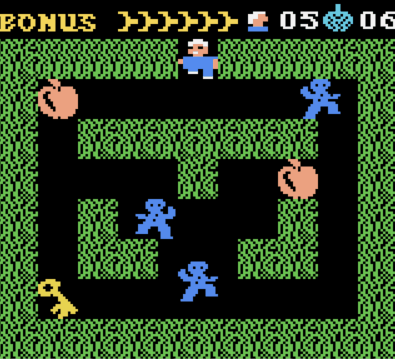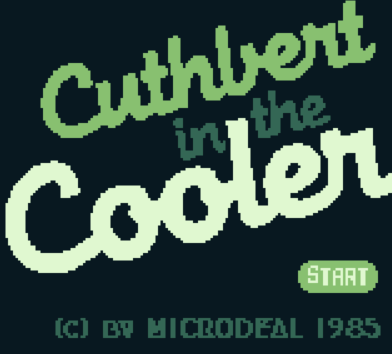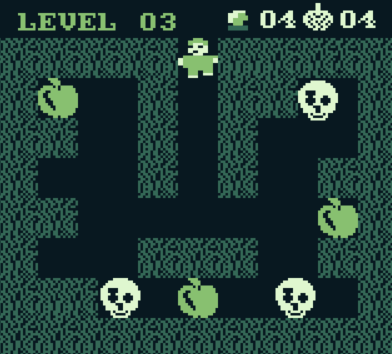 Media
Cuthbert in the Cooler - Gameboy Color Version (László Rajcsányi)

Credits
Original version: Microdeal. Commodore 16/Plus4, 1985.
Created by László Rajcsányi with GB-Studio 2.0.0 beta5.
External links