Craftus Redesigned 3DS
From GameBrew
Craftus Redesigned
General
Author
GamesSanti
Last Updated
2020/11/26
Type
Simulation
Version
0.5.4
License
Mixed
Links
Download
Website
Source
Craftus Redesigned is a modified version of Craftus Reloaded with Minecraft 1.16 textures.
Installation
Available in 3DSX and CIA formats.
CIA - Install the .cia with the CIA manager of your choice.
3DSX - Use the .3dsx provided with the Homebrew Launcher.
User guide
After launching it for the first time, you can change the controls in sd:/craftus_redesigned/options.ini.
You can also change the settings in sd:/craftus_redesigned/options.ini.
Screenshots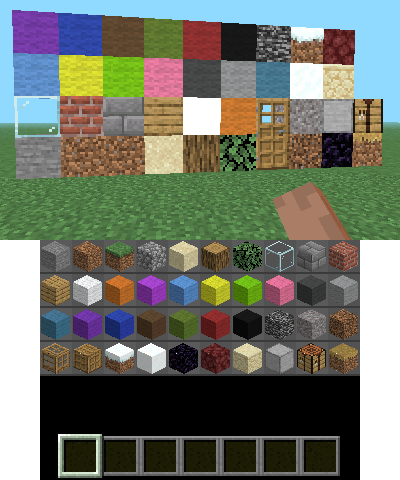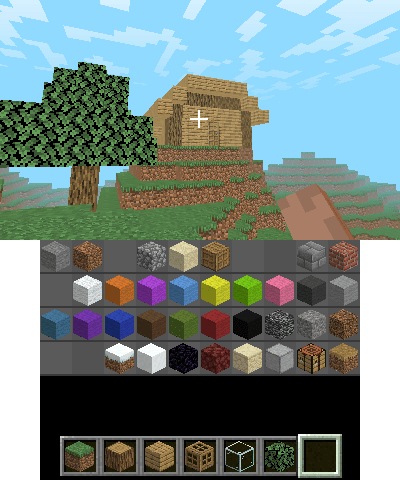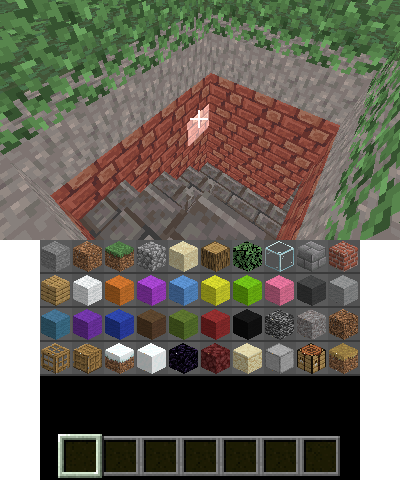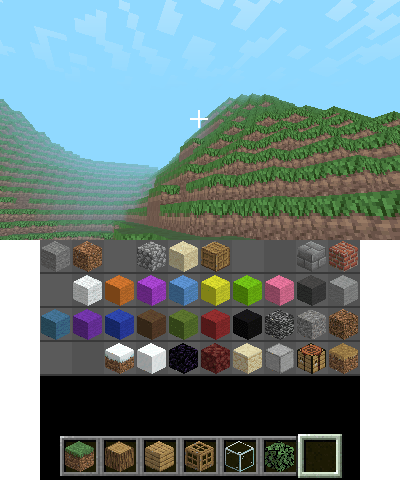 Controls
L or ZL (N3DS) - Place block
R or ZR (N3DS) - Break block
Circle Pad - Movement
D-Pad Up or A/B (N3DS) - Jump
D-Pad Down or Y/X (N3DS) - Shift
ABXY or C-Stick (N3DS) - Camera
D-Pad or L/D-Pad (N3DS) - Switch block (left/right)
Select - Open Console
Start - Back (menu)
Credits
RSDuck who made Craftus and Craftus Reloaded.
People who made 3DS homebrew possible.

Especially smea for 3dscraft which is good place for inspiration.
Contributors of the 3dbrew.org wiki and ctrulib.
Fincs for citro3d.

Tommaso Checchi, for his culling algorithm, orginally developed for the use in MC PE.
Of course all other MC devs.
All people who worked on the libraries Craftus is depending on (see the dependencies folder).
External links