CS3DS
From GameBrew
CS3DS
General
Author
machinamentum
Last Updated
2016/04/22
Type
Shooter
Version
0.6-alpha
License
Mixed
Links
Download
Website
Source
CS3DS is a homebrew top-down shooter based on Valve's popular Counter-Strike. It is a port of CSPSP to the 3DS, with supports for netplay and possibility to crossplay with CSPSP+ (modified version of CSPSP).
This port is mostly based on the Windows platform code in the JGE++ engine (from CSPSP v1.92 last official release).
Installation
Available in 3DSX and CIA formats.
The data files should be moved to /3ds/cspsp/ regardless if you're using the 3DSX or the CIA.
User guide
About Netplay
You should be able to sign in to a previous account or register a new one, connect to servers, play matches etc.
There are some bugs with playing matches where the most recent player to join the server won't show up on other player's screens.
The GUI is a bit scrambled from not being adjusted for the smaller screen, but it is still legible for the most part.
If it freezes when registering a new account (usually after 10 or so seconds of waiting) just exit the application (L+R+DOWN+B) and sign in again.
It should automatically log you in.
Screenshots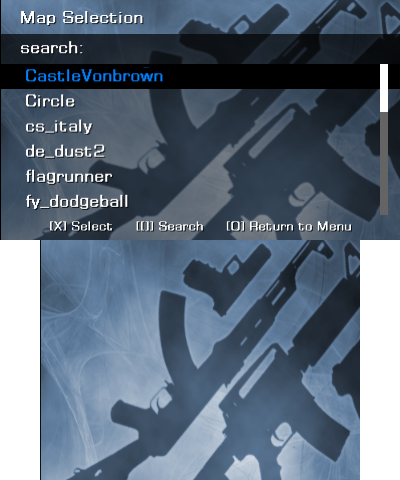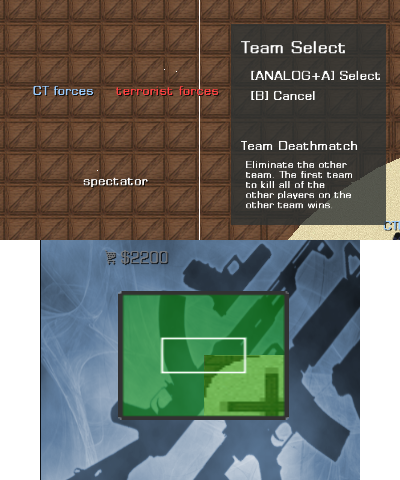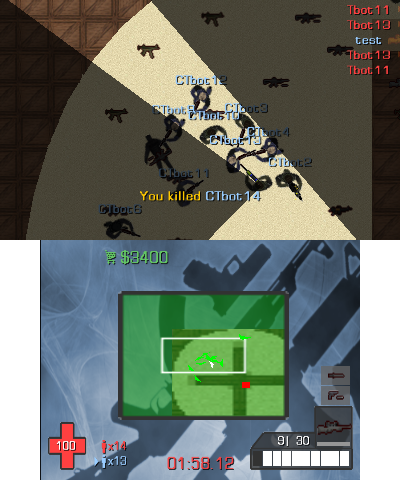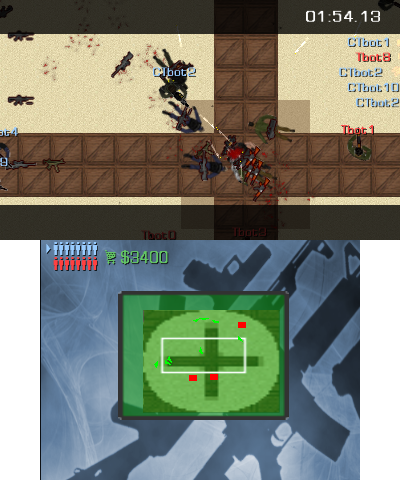 Compatibility
Tested on Citra and N3DS (not compatible with Rosalina).
Changelog
v0.6-alpha
Network play is mostly working.
v0.5-alpha
Now includes sound support through the DSP. Some of the sounds seem to still have small issues (bullet hitting person seems to give a small screech instead of the actual sound), but most sounds should work fine.
v0.4-alpha
Reworked GUI for bottom display.
v0.3-alpha
Fixes all speed issues on N3DS. Old3DS is at playable frame rates.
A CIA version is included but I couldnt get it to show up in emuNAND. It did run OK from FBI though.
External links