Back From Ashes (WIP)
From GameBrew
Back From Ashes WIP
General
Author
Tombot
Last Updated
2011/04/10
Type
Adventure
Version
1.1
License
Mixed
Links
Download
Website
Back From Ashes (WIP) is a sequel to The Fifteenth Floor. The game, which is currently at version 1.1, is a work in progress. According to Tombot, his computer was affected by virus during development and destroyed most of his works which was not able to be restored. This version lasts until the beginning of Chapter 2.
User guide
The story takes place one year after the events of TFF.
Ever since the incident at Small Valley Inn, Jacob Fazi stays reclusive inside of his small apartment.
But when a mysterious package arrives at his door, he soon finds out his misfortunes are closer to home.
Tutorial
Change your view of the rooms by Left and Right on the D-Pad.
Examine objects by tapping them.
To use an item you picked up, touch it once to select it, then touch what you want to use it with.
To combine two items in your inventory or use them together, highlight the item and then press the green arrow icon.
Screenshots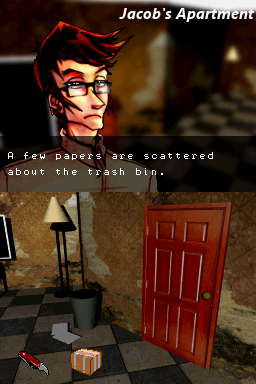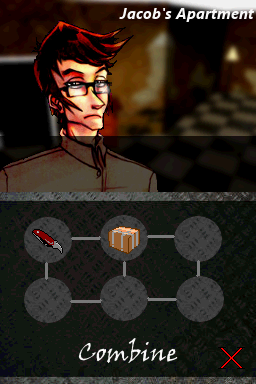 External links