War of Weeds
From GameBrew - a wiki dedicated to Video Game Homebrew.
War of Weeds
General
Author(s)
Mollusk, Daydream
Type
Board
Version
2007
Licence
Mixed
Links
Download
Website

War of the Weeds is a DS homebre board game in which you guide your weeds through a series of challenges to defend your village. It has 9 games with various levels of difficulty and 3 game modes.
It was participated in the NEO Spring Coding Compo 2007 (winner).
Features
Original graphics.
3 game modes.
User guide
Game modes
1 vs CPU:
ATAX - Convert opponents flowers into yours by placing your flower next to them. It has 18 levels.
Reversi - The typical reversible, the goal is to have more chips than your weed opponent. It has 3 levels.
Blocker - This minigame is quite original, you block the opponent by putting stones around while dodging the CPU.
1 vs 1:
Weedshot - A 2-player artillery game similar to Worms and there is no CPU opponent for this particular game. Developer stated that it is not 100% functional.
Solo:
Hexaweeds - It consists of converting weeds in the same color until the end.
Pop - You will be destroying the flowers of the same type that are together, and try to clear the entire field.
Water - Rotate the pipes to allow water passes through them and irrigate all the flowers.
Picross - A logic puzzle game where you have to find out the hidden picture using the number clues.
Fill - Fill the board with the flower chosen in the start menu. Although it seems simple is not.
Screenshots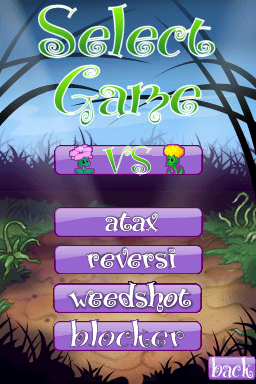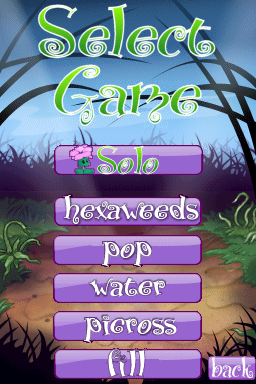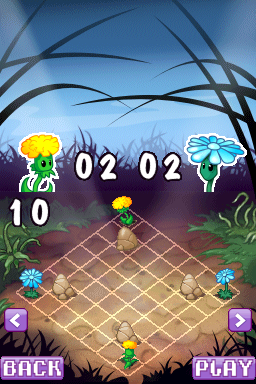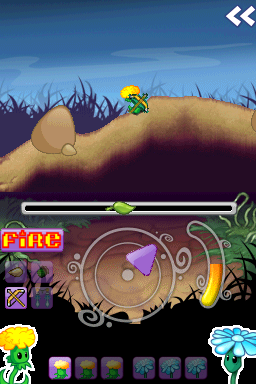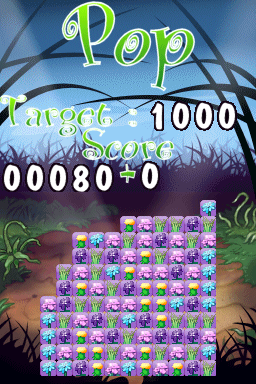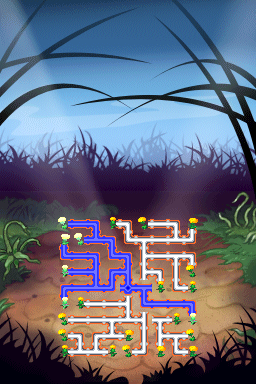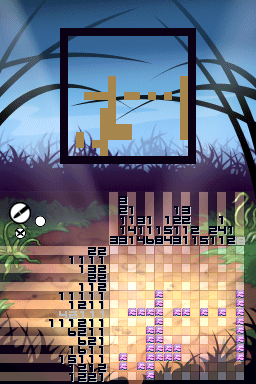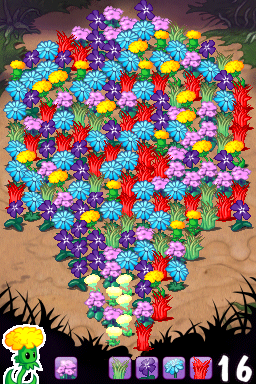 Compatibility
Works on M3 Real (Sakura firmware 1.34).
External links