Virtual Game Maker DS
From GameBrew - a wiki dedicated to Video Game Homebrew.
Virtual Game Maker DS
General
Author(s)
Globoeil
Type
Game engine
Version
0.98
Licence
Mixed
Links
[vgmds and vgrds Download]
Website

Virtual Game Maker DS is an application to create your own RPG games on the DS. It is made with PAlib.
User guide
This latest version comes with the ability to create a newgame folder to create your own games. The download also includes a demo Zelda game. The application is also getting its own tutorial and new resources available from the official website.
Tutorial can be found here.
Screenshots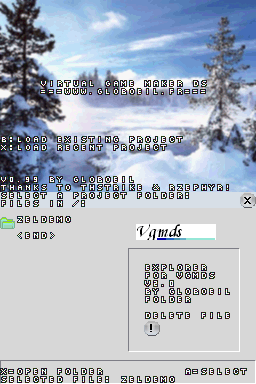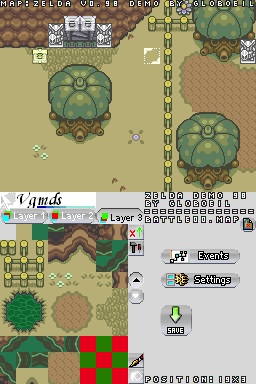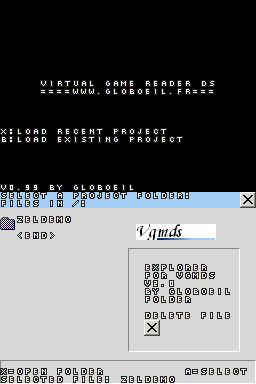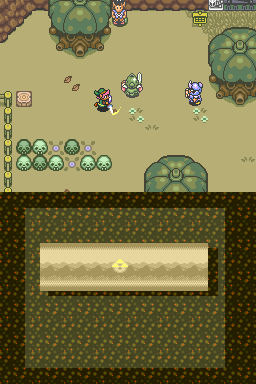 Changelog
Version 0.98
A Zelda Demo (full gameplay like Zelda 3).
With the demo, will be released a common event and some ennemies models -> that is a Zelda battle system, easily importable (just import the common event and create or import enemies in the game).
conditions in IF: "TOUCHING CLONE OF MODEL XXXX" and [NOT] TOUCHED BY STYLUS for a full DS-style gameplay.
Gravity activable for hero and events -> mario-like games.
New VGMDS "Aqua" Theme.
All bugs are now fixed.
External links