Uza The First Journey
From GameBrew
Uza The First Journey
General
Author
Multiple:Option
Last Updated
2008/10/08
Type
Arcade Games
Version
20081008
License
Mixed
Links
Download
Website
UZA: The First Journey is an arcade action game similar to Robotron/Geometry Wars where Arcade Action meets abstract art. It has 50 levels in total.
It is an official entry into the 2009 Independent Games Festival Mobile competition.
Features
Dual Pad and Stylus control.
Playable for left and right handed.
Compatible with Rumble Pack.
User guide
Guide UZA through fifty rounds of frenetic action, where wave upon wave of relentless enemies test your speed, accuracy and coordination.
Control a bubble in space esquivandote enemies and shooting them.
Watch as gameplay performance creates a piece of real-time abstract art.
With only one life, how long can you survive, how much can you score, and what will your actions look like?
Controls
D-Pad - Move (right-handed)
A/B/Y/X - Move (left-handed)
Stylus - shoot
Screenshots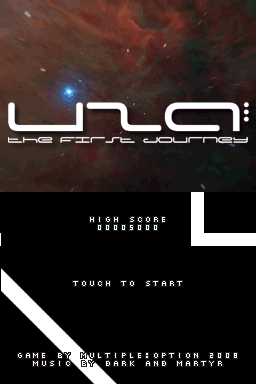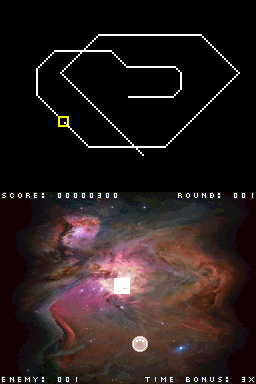 Media
UZA: The First Journey (multipleoption)

Compatibility
Requires a DS and a flash cart, such as a R4 or Neo MK5. If using an emulator, No$GBA is recommend.
Credits
Music by Dark and Martyr.
External links