Touch Touch Revolution
From GameBrew - a wiki dedicated to Video Game Homebrew.
Touch! Touch! Revolution
General
Author(s)
mastertop101
Type
Music
Version
2006
Licence
Mixed
Links
Download
Website

Touch Touch Revolution. The game is based off of the famous Dance Dance Revolution game, it includes a few music and arrows follow the beat of it. The developer has created the game entirely by himself as he hard coded the music and the arrows. There is also multiplayer that can be played on a single NDS.
It was submitted for the NEO summer coding contest 2006.
User guide
Press the buttons correspond with the arrows that appear on screen and the beat. If there are more than 1 arrow at the same time, use both D-Pad and A/B/X/Y buttons.
The game has a 2 players option, which can be played using the same Nintendo DS.
Controls
D-Pad or A/B/X/Y or Touchscreen - Play note
Screenshots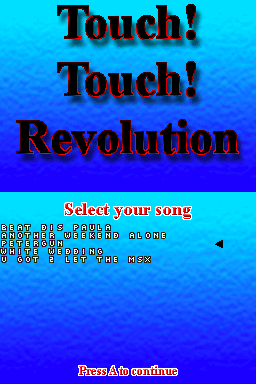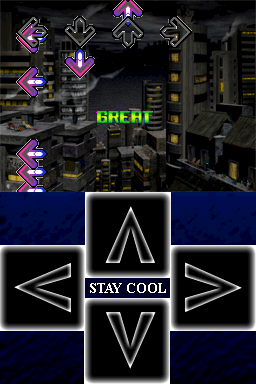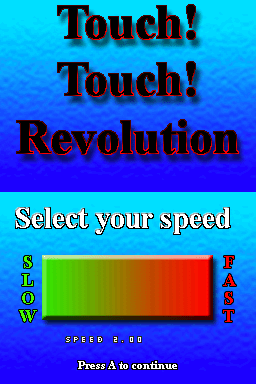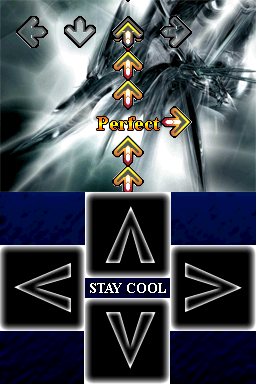 Known issues
Since the game can't sense two simultaneous touches, can only hit one arrow at a time on the touch screen.
External links