Tetra Master
From GameBrew - a wiki dedicated to Video Game Homebrew.
Tetra Master
General
Author(s)
Tom Sweeney (Massif)
Type
Card
Version
0.5.1
Licence
Mixed
Links
Download
Website

This is a DS clone of the Tetra Master card game, a mini game from Final Fantasy 9.
User guide
A complete tutorial can be found here.
Controls
Stylus - Move the cards
Screenshots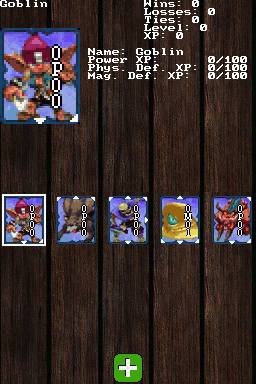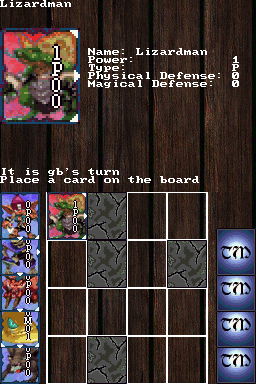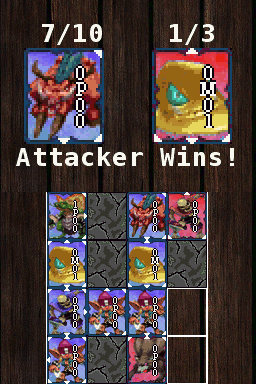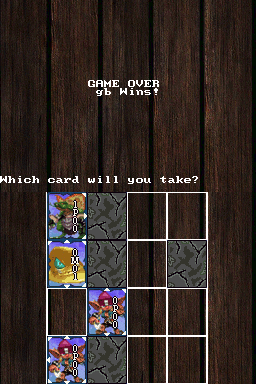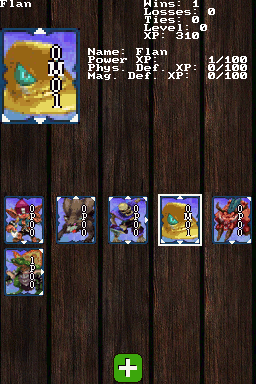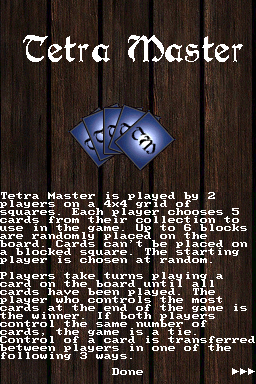 Changelog
v0.5.1
Fix L/R in collection screen.
Fix cards "played" attribute not resetting after exiting a game.
Opponents hand now gets deleted when a game is exited.
Fix intermittent black screen when game starts (not caused by music) (R4 and M3).
Fix intermittent Goblin null pointer bug (only R4 so far).
v0.5
Added saving/loading of player card collection and stats.
Added card collection screen.
Added player experience and levels.
Added individual card stats(experience, X,A types).
Changed to predefined opponents for each player level rather than random card selection.
Replaced sprite based menus and text with standard console based text.
Added a gameplay tutorial.
v0.4
Added Credits Menu.
Added notification of combos to top screen (no fancy sprite animations yet).
Added Enable/Disable music option.
Added main,victory,defeat music.
Fixed card draw priority bug.
Player name retrieved from DS user settings.
Fixed random seeding.
v0.3
Updated Graphics.
Touch Screen Menu.
Added Sound Effects.
Added Options menu (Enable/Disable sounds).
Added double size sprites to upper screen.
Added coin toss to decide who goes first.
Added Flawless Victory (capture all cards).
Fixed bug where switching back to the menu after placing a card caused graphical error.
v0.2
Added real AI instead of randomly choosing a card and square.
Fixed a bug that allowed you to play a card while holding it.
v0.1
Quick Play Mode.
Random card selection.
Random AI (needs work).
External links