TestDS
From GameBrew - a wiki dedicated to Video Game Homebrew.
Test DS
General
Author(s)
Dr.Razor
Type
Platform
Version
1.0
Licence
Mixed
Links
Download
Website

TestDS is a port of the flash game Spikes Tend To Kill You. The game has 2 levels.
User guide
Find you way out of the deadly maze, full of deadly spikes, that...tend to kill you!
Avoid them, jump carefully and land precisely. Good luck!
Controls
Left/Right - Move sideways
A - Jump
Screenshots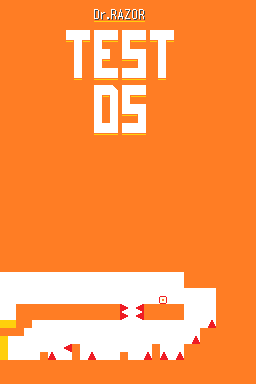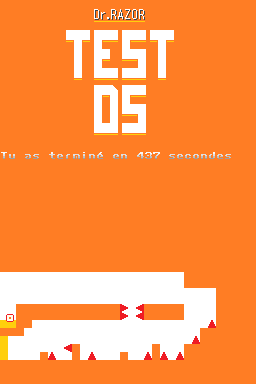 Compatibility
Tested on SuperCard DSTwo (kernel EOS 1.09).
External links