Super Mario War DS
From GameBrew - a wiki dedicated to Video Game Homebrew.
Super Mario War DS
General
Author(s)
GPF
Type
Platform
Version
Based on SMW 1.01
Licence
Mixed
Links
Download
Website

Super Mario War DS a port of Super Mario War v1.01 for the Xbox to the Nintendo DS, using the SDL.
It is a tribute to Mario War by Samuele Poletti, based on Super Mario War 1.01 (XBox V1.1) by Florian Hufsky.
User guide
Super Mario War is a Super Mario deathmatch game. The goal is to stomp as many other Marios as possible.
This game supports either 0, 1 or 2 players and up to 4 CPU players.
Controls
One person controls with the D-Pad, the other uses the Buttons.
Screenshots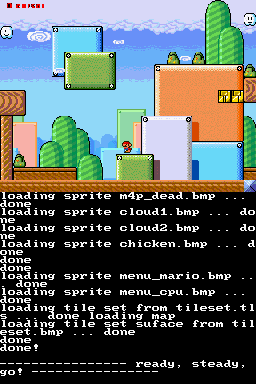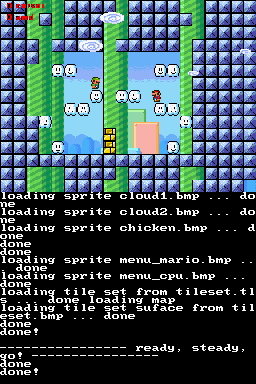 External links