Really Annoying Level Game PSP
From GameBrew
Really Annoying Level Game
General
Author
EcLiPsE
Last Updated
2011/04/29
Type
Other Games
Version
rev 6.1
License
Mixed
Links
Download
Website
Really Annoying Level Game, also called RALG, is a casual homebrew game made by (|EcLiPsE|). It is based on an idea that the game becomes annoying and hard with every level.
This was submitted to the PSP Genesis Competition 2011.
Features
15 Levels.
Save function.
Achievements.
Installation
Copy the folder from the archive to /PSP/GAME/.
For signed version, delete eboot.pbp and rename eboot_signed.pbp to eboot.pbp.
User guide
You can choose which level to play from the level selection menu, or play any ramdomly selected level.
Additionally there are 2 game modes for random levels.
Mixing levels in 5 of 5 - It mixes the first 5 levels and then the next 5 levels of your current one (shown in the option menu) so the hardest levels won't be at start.
Enable - Completely random, it mixes all the levels with a chance that the hardest levels will come first.
Save function and Achievements can be found in option menu.
Controls
D-Pad - Navigate
Cross - Choose selected option
Screenshots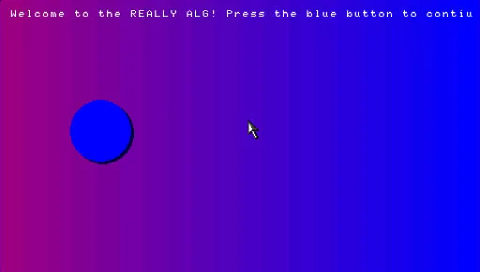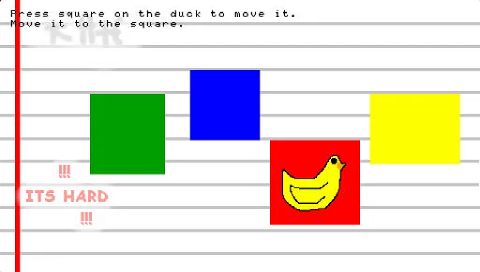 Compatibility
Tested on PSP 2000 with TN-hen.
Changelog
REV 6 2011/04/29
Added 3 new levels.
Added 2 new infinite levels.
Improved the random level function.
Added a finish to the game with credits.
Added a save function.
Added Achievements (in options).
Added 10 Achievements.
Fixed some bugs.
REV 5 2011/04/26
Added option menu.
Added random levels with 2 modes (enable it from option menu).
Added 2 more levels.
A little graphics improvements.
More stable.
REV 4 2011/03/22
Added to go to main menu if it pressed the start button.
Added 2 more levels.
More levels at the level selection (isn't much).
Added the signed version (tested and confirmed working).
REV 3 2011/02/24
REV 2 2011/02/23
Added 2 more levels.
Level select done.
You can't hold down a button (square or cross) done for all levels.
REV 1 2011/02/20
Credits
(|EcLiPsE|) for the code, CiosaBoy for the ideas of the game.
External links