Pong by Fuk-Team
From GameBrew
Pong by Fuk-Team
General
Author
FUK-Team
Last Updated
2012/04/18
Type
Arcade Games
Version
0.5
License
Mixed
Links
Download
Website
This is a port of the Pong game to the NDS, available in English and German.
It supports multiplayer on a single console and is kept very close to the original for the Atari: The sound effects are identical to the original (deviations due to digitization possible) and the graphics are also largely the same.
Features
2 game modes.
Sound effects identical to the original.
Detects language automatically.
User guide
Yuu can choose between 2 game modes in the main menu:
Single player - You play against an immovable wall.
Two players - Multiplayer option (on the same console).
Both game modes run endlessly and can be exited by pressing the start button, which also resets the score.
Controls
Solo:
B/Y or Stylus - Move paddle
Start - Go back
2-Player:
Up/Down -Move paddle (Player 1)
B/Y - Move paddle (Player 2)
Start - Exit and reset score
Screenshots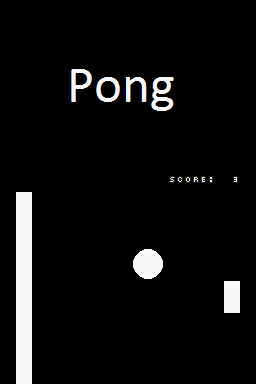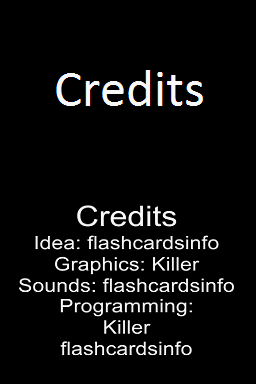 Compatibility
This homebrew works on a DS fat/lite, DSi and 3DS.
Works on the following flashcards:
DS-X
EZ4
Ace3DS+
SCDS2
R4ids.cn
SCDS1
Blue GW
Cylo (DS)

Credits
Killer is responsible for the graphics, Tcm0 for the sounds and both for programming.
The DS Game Maker and thus Palib and Devkit Pro were used for programming.
External links