New Zelda
From GameBrew - a wiki dedicated to Video Game Homebrew.
New Zelda
General
Author(s)
Lupidan (Lupi)
Type
Platform
Version
Demo
Licence
Mixed
Links
Download
Website

New Zelda (formerly named Zelda DS) is a DS homebrew platformer with an original story, inspired by Zelda and Castlevania. It contains several typical weapons from Zelda such as boomerang, shield, bow, bombs and sword. It is available in Spanish and English.
Features
Home screen.
Background music.
A mini-steps tutorial.
Level selection screen.
3 sub-levels with a boss.
Life system with the heart as in the Zelda.
User guide
Most swords attacks are implemented, including normal, in the air, spinning attack on the ground and in the air.
You can use the boomerang in 8 directions. Note that the bomb can inflict damage on your character also.
Control
D-Pad - Move
A - Jump
Y - Throw bomb
X - Boomerang
R - Armor
Start - Pause
Screenshots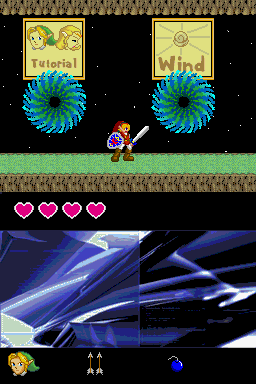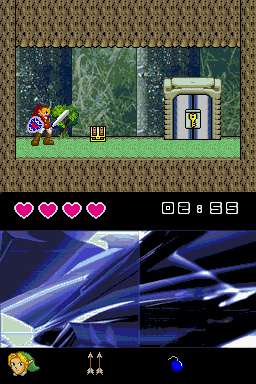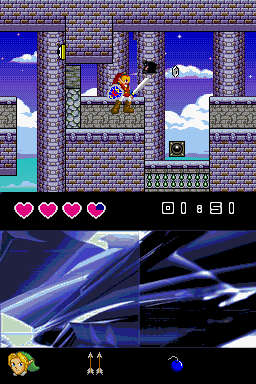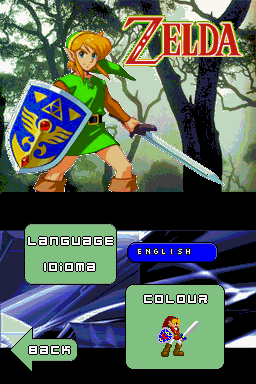 Media
2D Zelda Game for DS (jmmydude)

Known issues
Strange problems with backgrounds.
Encounter errors with .mod background music during tutorial level, likely because .mod is not compatible with NDS Hardware.
The animiations when enemies die can hurt Link.
External links