Mot Mot Motus
From GameBrew - a wiki dedicated to Video Game Homebrew.

Mot Mot Motus is a DS homebrew puzzle game adapted from the TV programe Motus. It is available in two languages​​, English and French.
User guide
The objective is to find the hidden word.
During your attempts, it will show you the vowels or consonants that you have guessed correctly, however it does not mean that they are in the right place. They will be marked in yellow if they are misplaced, and red if they are correctly placed.
You can also play the game with another person.
Controls
Stylus - Play the game
Start - Back to the menu
Select - Stop music
Screenshots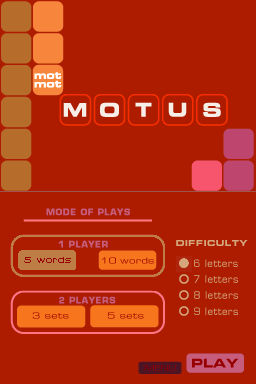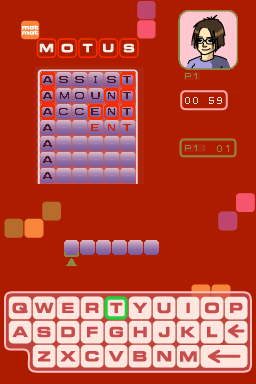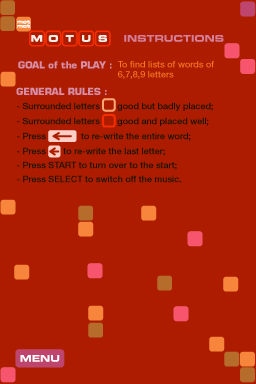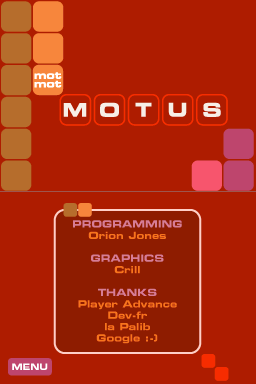 Compatibility
Tested on DSTT/TTDS (firmware 1.17a12).
Changelog
1.03 2012/03/11
Fixed a display bug and a bug on controlling the position of letters.
1.02 2012/02/19
Adding additional words in the French version.
Complete translation in English. (The games in French and English are in separate files)
External links