Kitten Cannon PSP
From GameBrew
Kitten Cannon
General
Author
sg57
Last Updated
2008/03/16
Type
Other Games
Version
2008
License
Mixed
Links
Download
Website
Kitten Cannon is a PSP port of the flash game Kitty Cannon originally made by Dan Fleming, where you fly cats and compete for distance.
This is an entry from the Neo Spring Coding Compo 2008 (PSP Games, 7th place).
Installation
Copy the Kitten Cannon folder to ms0:/PSP/GAME/.
User guide
Aim the cannon and fire to launch kitten. The red bar on the cannon indicates the power of your shot, leave the rest to gravity and the objects that litter the ground.
Screenshots are saved in /Kitten Cannon/Screenshots/. Highscores are also automatically saved in the Screenshots folder.
Controls
D-Pad - Move the barrel up or down
Cross - Launch the cat from the cannon
Start - Pause the game
Select - Return to main menu (while game is paused)
Triangle - Take screenshots
Screenshots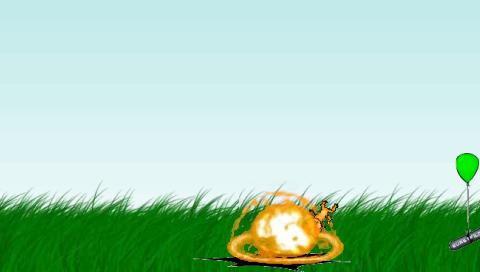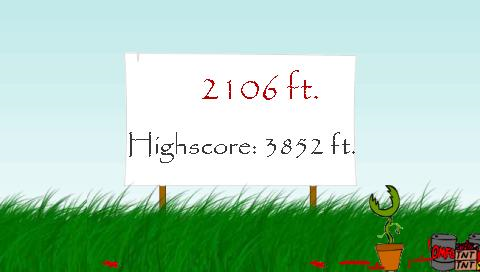 Credits
Game sprites, game sound effects and concept are from the flash version of Kitten Cannon so the rightful authors of those get credit as well.
The background music is the instrumental version of Daft Punk and Kanye West's - "Harder Better Faster Stronger".
This uses OSlib, an advanced 2D graphics library for the PSP. The OSlib intro was created by Brunni.
AlwaysAmiYumi for quick, responsive testing.
Everything uncredited so far was done by SG57.
Kitten Cannon's Intellectual Property Owner(c) 2005-06 Dan Fleming - BurstStudios.com.
External links