Johnny Platform's Biscuit Romp
From GameBrew - a wiki dedicated to Video Game Homebrew.
Johnny Platform's Biscuit Romp
General
Author(s)
Ishisoft
Type
Platform
Version
2009
Licence
Mixed
Links
Download
Website

Johnny Platform's Biscuit Romp started out as a DS homebrew game, and was later ported to Xbox Live Indie Games. The Xbox version comes with 5 extra levels, plus some re-ordering of the existing levels for difficulty balancing.
User guide
Play as Johnny Platform himself in this retro-styled platformer! Do death-defying double-jumps and solve puzzles in your quest to defeat the evil robot army… and don't forget to drink plenty of coffee along the way.
Controls
Left/Right - Move character, Push objects
Down - Duck to dodge bullets
A - Jump, Next level
B - (hold) Restart level
Screenshots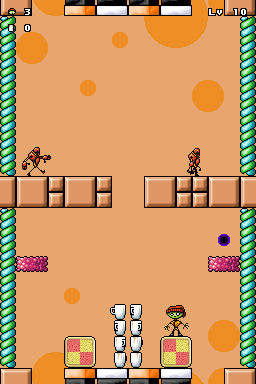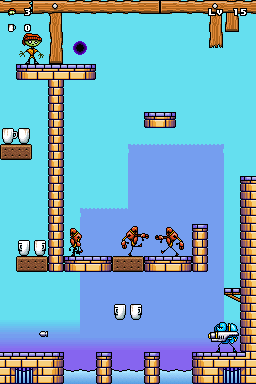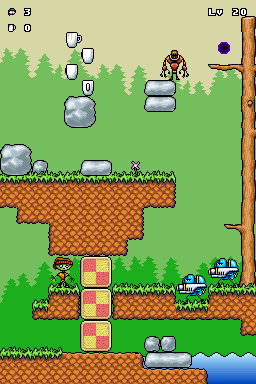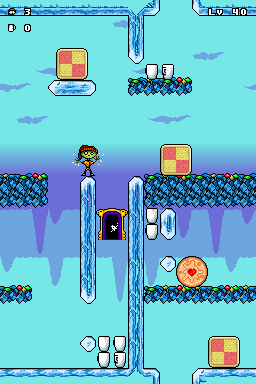 Media
Johnny Platform's Biscuit Romp - Levels 11-20 (solidsnate228)

External links