EyeQ DS
From GameBrew - a wiki dedicated to Video Game Homebrew.
EyeQ DS
General
Author(s)
The incredible boss
Type
Puzzle
Version
0.7
Licence
Mixed
Links
Download
Website

EyeQ DS: How high is your EyeQ is a brain teaser game for the NDS. This is the very first project by the author and is written with Palib.
User guide
Is your EyeQ as high as Einstein's IQ?
Guess how many bouncing balls are in each window in the fastest time possible.
Use the keyboard at the bottom to enter the amount you observed. You will have 30 seconds to enter your answer.
Try as many times as you like and see your score at the top of the Hall of Fame. The quicker you are the better socre you will achieve. Watch out, for each wrong answer you will be punished.
The author challenges you to break his record, which is 19.
Controls
Operate with Stylus.
Screenshots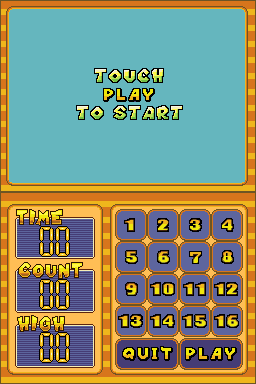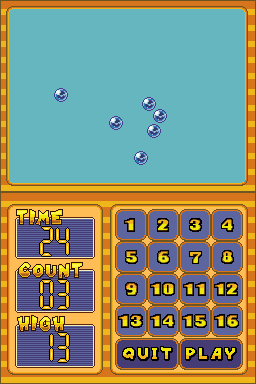 Compatibility
Tested in:
R4 SDHC (firmware 1.32)
Top Toy DS (firmware 1.17a12)

External links