DSudoku - CM
From GameBrew - a wiki dedicated to Video Game Homebrew.
DSudoku
General
Author
Crescent Moon (CM)
Last Updated
2007/01/04
Type
Puzzle
Version
2007
License
Mixed
Links
Download
Website

DSudoku is a port of the puzzle game Sudoku to the NDS.
User guide
Fill a 9×9 grid with digits so that each column, each row, and each of the nine 3×3 sub-grids that compose the grid (also called boxes, blocks, regions or sub-squares) contains all of the digits from 1 to 9.
Controls
D-Pad - Select box
Touch screen - Draw numbers
L/A - Delete number from the box
Start - Pause game, Back to menu
Screenshots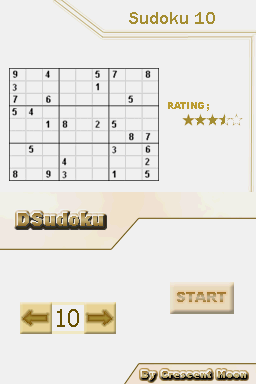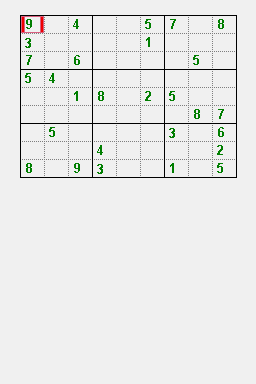 Known issues
Does not work on emulators.
External links