DSudoku
From GameBrew - a wiki dedicated to Video Game Homebrew.

DSudoku is Sudoku game for the NDS. This game use PA_Lib by Mollusk.
It was part of the NEO Spring Coding Competition 2006, ranked 7th.
Features
Virtually unlimited number of random grids.
50 grids to pick up organized in 4 levels (10 each).
Adventure mode.
New sudoku generation engine.
Help/resolution features.
4 difficulty levels.
4 themes support.
Timer.
Works great on DesMume.
User guide
Fill a 9×9 grid with digits so that each column, each row, and each of the nine 3×3 sub-grids that compose the grid (also called boxes, blocks, regions or sub-squares) contains all of the digits from 1 to 9.
Controls
Operate with Stylus.
Screenshots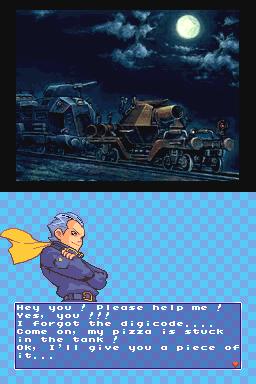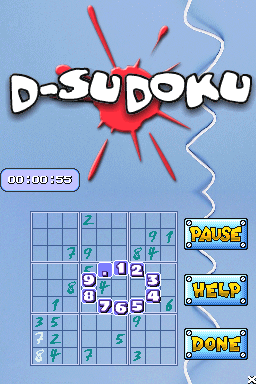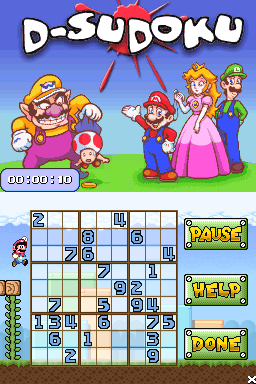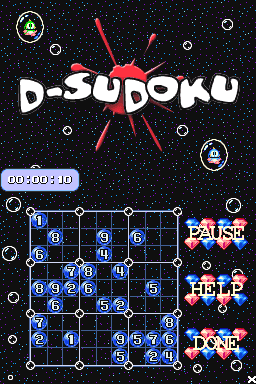 Changelog
Updated March 2006
Credits
Thanks to Sudoku dev forum.
External links