CuTrIx
From GameBrew - a wiki dedicated to Video Game Homebrew.
CuTrIx
General
Author(s)
Jandujar
Type
Puzzle
Version
2006
Licence
Mixed
Links
Download
Website

CuTrIx is a tetris clone for the NDS. It is made in 3D with a special mode called CuTrIx, in which the board rotates around the z axis.
It was presented in the NEO Spring Coding Competition 2006, ranked 6th.
Installation
Two files are provided:
One for wifime and emulators.
The other one for flashcarts, supercard (rename from .ds.gba to .nds), etc.
Controls
Stylus - Navigate on menu
D-Pad - Move block
Up/A - Rotate block
Screenshots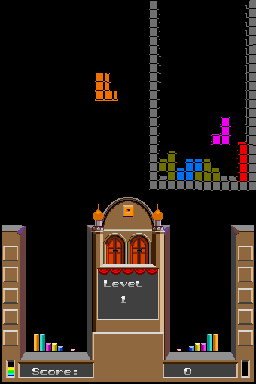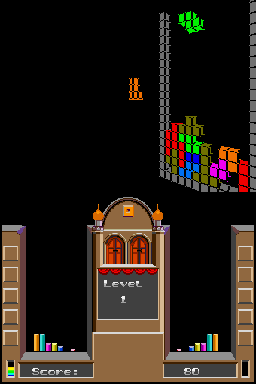 Compatibility
Tested with:
WifiMe (works great)
Emulators (you can navigate but cannot play, desmume does not work with 3D)
Mk2/Mk3 (there is a bug that make not respond the stylus)

External links