Card DS
From GameBrew - a wiki dedicated to Video Game Homebrew.
Card DS
General
Author(s)
Nobody
Type
Card
Version
12 June 2011
Licence
Mixed
Links
Download
Website

Card DS is a homebrew card game with an interactive deck and three simple card games (some with different difficulties).
User guide
Which Card?
Guess what kind of card will the next one be, sort of like the game What Number Am I Thinking Off?
High or Low:
Guess if the next card will be higher or lower then than previous card value. Ace is the highest.
Black Jack:
Should be fully functional and work properly, except for the computer when it comes to one scenario where Aces automatically change value according to your situation.
But when it comes to the computer if it uses the ace as an 11 and go over and doesn't change until it already declares a winner.
Screenshots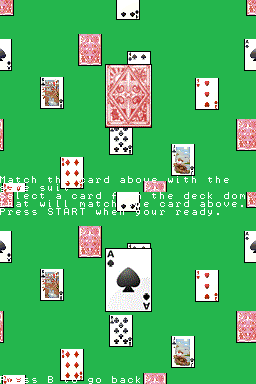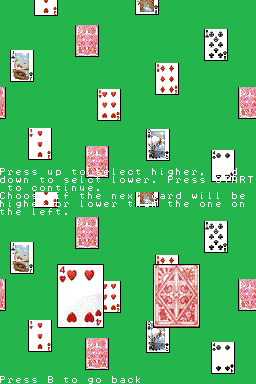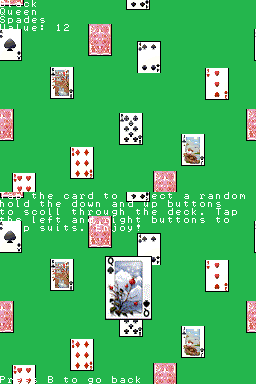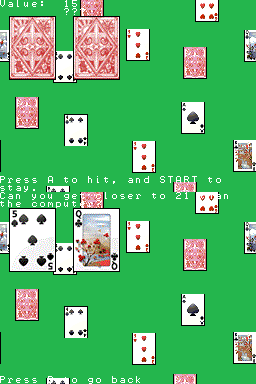 Known issues
Glitching goes when first loading a room or when reloading a room (you reload a room when you tell it to play again), it might declare winners and call the game over.
External links