Brotzeit GBA
From GameBrew
Brotzeit
General
Author
Dennis Ranke (exoticorn/farbrausch)
Last Updated
2004/12/31
Type
Math
Version
1.0
License
Mixed
Links
Download
Website
Source
Brotzeit is a tiny, fast mandelbrot and julia viewer. It is written in 100% ARM assembler.
User guide
When switching to Julia mode the center of the zoom window is used as the Julia fixpoint.
Choosing one at the borders of the mandelbrot set gives the most interesting results.
Controls
D-Pad - Move the zoom window
A/B - Zoom in
Start - Reset position and zoom
Select - Toggle between Mandelbrot and Julia mode
R - Show center of zoom window
Screenshots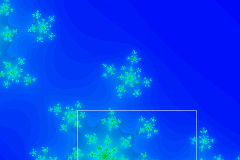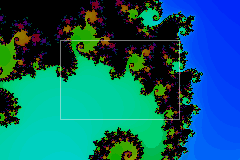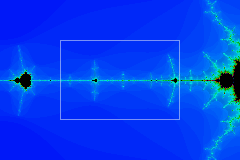 Compatibility
Should work both as a regular rom and a multiboot image.
External links