Birds
From GameBrew
BirDS
General
Author
David Rorex
Last Updated
2006/08/15
Type
Shooter
Version
Demo
License
Mixed
Links
Download
Website
Source
A demo shooter for the NDS using sprites.
User guide
Move the man and shoot the birds. Avoid their poops and collect varies powerups (squares).
Don't get hit by the falling poops, which would take away your HP.
Score is calculated based on accuracy * number of birds hit * 50.
Controls
Stylus - Shoot
D-Pad - Move
Start - Start game
Screenshots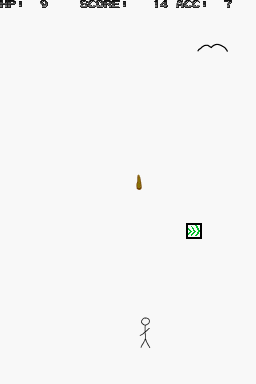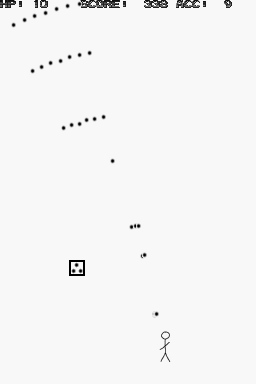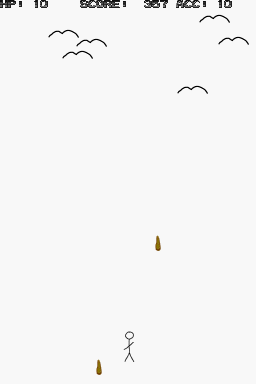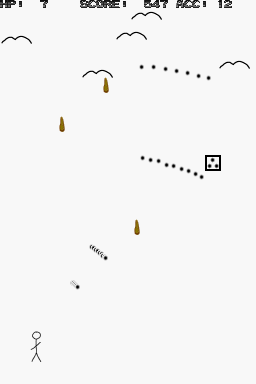 Compatibility
Tested on flashcard NDSTT (unofficial firmware 1.17a12).
Changelog
Updated
Poops, powerups, hitpoints, scoring implemented.
External links