Apate PSP
From GameBrew
Apate
General
Author
IACG Team
Last Updated
2010/10/02
Type
Adventure
Version
1.6
License
Mixed
Links
Download
Website
Apate-欺詐女神 (Chinese) is a homebrew adventure game for PSP. Created in 2010 by IACG Game Development Team using AVGMaker Portable (C++ and Lua), it is a mystery visual novel featuring gameplay similar to Ace Attorney.
User guide
Apate, no one knows if this is her real name.
The title Goddess of Fraud seemed to have been carried on her back on the day she remembered. She succeeded in stealing a diamond-grade treasure from the Swiss Bank, but her whereabouts were later unknown. The bounty soared, the Marine Corps dispatched, countless combat meetings and secret investigations...
Apate is still nowhere to be seen.
However, one day, an ordinary detective named Peter successfully arrested Apate. The well-known Peter was promoted to the prison director, while Apate was held in the same prison. Although there are still many mysteries in the incident, everything finally subsided...Until the appearance of the suspect James.
James became the biggest challenge for the new warden Peter, and countless interrogators and criminal psychologists were unable to prove James' guilt. Her name flashed in Peter's mind, Apate.
Controls
Circle - Confirm, Continue
Cross - Go back
Start - Save
Select - Back to title
D-Pad - Select
Square/Triangle - Hide/show dialog
Screenshots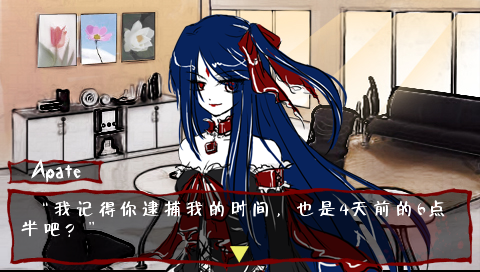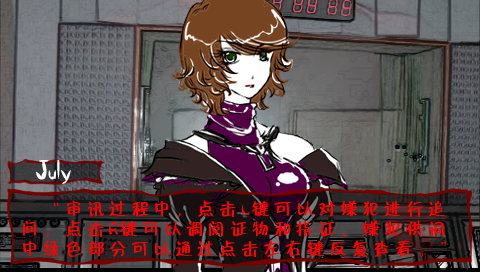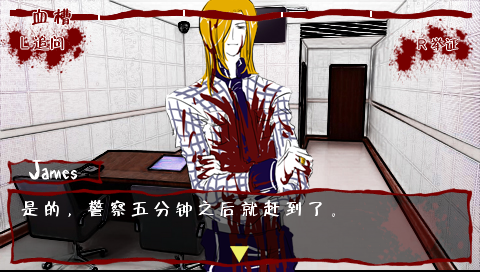 Changelog
v1.6
Collector's Edition with CV (bugfix for v1.5).
v1.5
Collector's Edition with CV.
v1.0
Credits
Game Engine:
Production staff:
Planning - 俊少
Graphics - 素楓, papa
Script - Mingt, 俊少
Music - Mingt
Coding - XIII
Technical Adviser - 白楓, BP, NC
Ideas - 華君
CV (version 1.5 and 1.6):
Apate - Kaede
July - 靈褵心
Peter - tomoya
James - Kaworu
Ryan - 遠知
Cathie - 繁華的樹葉
Aletheia - Kaede
獄警1 - 玄米
獄警2 - (┘_,└ u)/~
Special thanks:
星閃配音社CV
楓葉配音社CV
血影月ぉちぽ
~訫ソ
XIII, Mingt, 素楓, 俊少, 84jupiter, +2, 華君
Submitted by Verkk.
External links