AirSlip
From GameBrew
AirSlip is a space invaders style game for the NDS.
This homebrew was submitted to the Dev-fr Silly Compo 2010 with the theme Swimsuit.
Features
A background that moves with parallax that makes you want to crumble.
Sound effects made with the mouth.
User guide
"Move your briefs and aim for the thongs" - Robert on the beach.
You're on vacation, you have cream, umbrella and flip-flops, but panic! You forgot the swimming trunks! Fortunately you know how to stay cool and you will swim in your underwear. But will you manage to aim for thongs with the same agility as a swimsuit?
Start the pee drops and avoid the leopard thongs.
Controls
D-Pad - Move
Y - Turn off the music
L/R - Shoot
Screenshots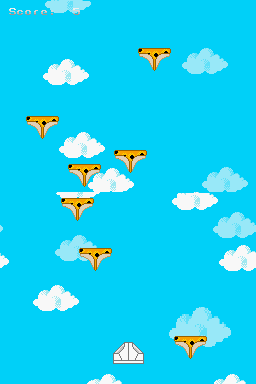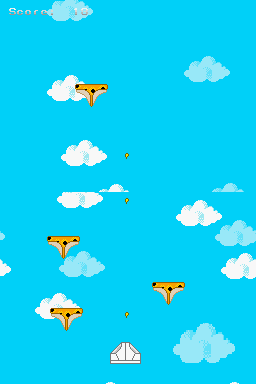 Compatibility
Tested on DSTT/TTDS (firmware 1.17a12).
External links