Sonic 1 and 2 3DS
From GameBrew
Sonic 1 and 2
General
Author
JeffRuLz
Last Updated
2021/02/13
Type
Platform
Version
1.1.1.2
License
Mixed
Links
Download
Website
Source
This is a port of Sonic 1 and 2 to the 3DS, based on Rubberduckycooly's Sonic 1/2 (2013) decompilation. A New 3DS is required for these games to play smoothly.
Note: You will need the assets from the official releases to run this decompilation.
Installation
Release contains 3DSX and CIA builds.
3DSX - Place them in sd:/3ds/Sonic1/ and sd:/3ds/Sonic2/.
CIA - Install it with the CIA manager of your choice.
Before you can play you need to extract the data.rsdk files from your copy of Sonic 1 and 2 (2013). Do this once for each game:
Rename the .apk file extension into a .zip.
Open it, and navigate go into the assets folder.
Extract the Data.rsdk.xmf file and rename it to Data.rsdk.
Place them in sd:/3ds/Sonic1/ and sd:/3ds/Sonic2/.
You can get the official release of Sonic 1 and Sonic 2 from:
Even if your platform isn't supported by the official releases, buy it for the assets (you don't need to run the official release, you just need the game assets).
If you want to transfer your save from the Android pre-forever versions, go to Android/data/com.sega.sonic1 or 2/SGame.bin and copy it to the SData.bin in the EXE folder.
User guide
Additional Tweaks
Added a built in script compiler, similar to CD, but tweaked up to match the new syntax for the scripts used in RSDKv4.
There is now a settings.ini file that the game uses to load all settings, similar to Sonic Mania.
Dev menu can now be accessed from anywhere by pressing the ESC key if enabled in the config.
The f12 pause, f11 step over & fast forward debug features from sonic mania have all be ported and are enabled if devMenu is enabled in the config.
If devMenu is enabled in the config, pressing f10 will activate a palette overlay that shows the game's 8 internal palettes in real time.
FAQ
Q. The screen is tearing, how do I fix it?
Try turning on vsync.
Q. I found a bug/I have a feature request!
Submit an issue in the issues tab.
Q. Is there a port of the Sonic CD (2011) decompilation?
Yes! You can check out SaturnSH2x2's port.
Screenshots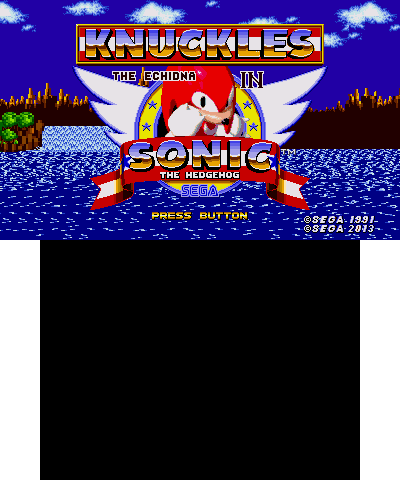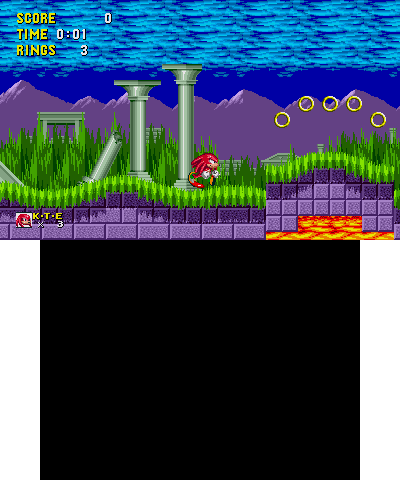 Media
Tutorial on how to find your legally obtained Data.rsdk (Axanery)

Sonic 1 and 2 (Genesis) - Longplay (Amy Rose Longplays)

Compatibility
On a New 3DS they run at full speed almost all of the time outside of special stages. Special stages are playable, but run at a low frame rate.
On an old 3DS the games are too slow to be enjoyable.
Changelog
v1.1.1.2
Button mapping in 'settings.ini' now works (important: if you're updating from an older version you must delete your old 'settings.ini' file otherwise inputs may not work.)
The bottom screen can be used if 'ScreenWidth' is set to 320.
v1.1.1.1
Fixed data folder mode not working with cia builds.
Added music and sound to the main menu.
v1.1.1
Merged changes from the v1.1.1 update from the main project.
Optimized screen drawing thanks to @hax0kartik. Gives a slight performance boost in special stages.
Disabled the useless touch screen buttons from the main menu.
The select button can now pause the game.
v1.0
First release of this 3DS port, based on v1.1.0 of the main project.
A New 3DS is required for these games to play smoothly.
Credits
External links