Kit kat by Nanquitas 3DS
From GameBrew
kit-kat by Nanquitas
General
Author
Nanquitas
Last Updated
2017/05/20
Type
PC Utilities
Version
1.6.5
License
GPL-2.0
Links
Download
Website
Source
| | |
| --- | --- |
| | This application has been obsoleted by one or more applications that serve the same purpose, but are more stable or maintained. |
kit-kat is a mega toolkit chain with many useful features like Streaming, pushing files to the 3DS wirelessly, Input Redirection, HostedNetwork Automation, and many many more.
Initially developed by ShinyMK (aka initPRAGMA) and the project is no longer being supported.
User guide
You must use Boot NTR Selector (and use 3.4), the original Boot NTR isn't working beyond 10.7 iirc.
On your 3DS - Boot NTR Selector > Wait until its back to the Home menu.
On kit-kat - Hit Connect > Give it a few seconds and Voila (it might take a few seconds for kit-kat to detect the 3DS IP Address).
FAQ
Q. "Could not connect, make sure the IP is correct, you're running NTR and you're online in-game!" and/or NTRViewer has a white screen of death​.
Make sure your using Boot NTR Selector and loading 3.4 (o3DS does not support 3.4).
Wi-Fi Adapter and/or Router might not be getting a strong enough connection.
IP Address could be incorrect (It changes every now and then).
Windows Firewall, Windows Defender or an Anti-Virus/Anti-Malware could be blocking the connection.
3DS and PC might not be connected to the same Network.
3DS might not actually be connected to the Internet (Some games disable Wi-Fi when you are in it to allow NFC - Pokemon, Zelda e.t.c).
Q. I get VERY low FPS, Why?​
Your probably using a really under-powered Wi-Fi Adapter and/or Router.
Try get close to the Router (PC isn't getting a strong enough connection).
HostedNetwork's without a proper Connectify Setup don't work well.
Never use a Phone as a Hotspot, It's not powerful enough.
Screenshots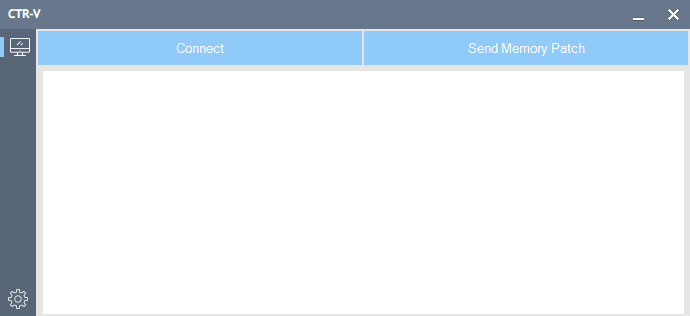 Compatibility
Streamer/capture card feature is for N3DS and N2DS only.
Changelog
v1.6.5
External Links