Kit-kat 3DS
From GameBrew
| | |
| --- | --- |
| | This application has been obsoleted by one or more applications that serve the same purpose, but are more stable or maintained. |
kit-kat (Toolkit-kat) is a Wireless Capture-card to stream your 3DS screen to your PC.
This project has been abandoned.
User guide
Troubleshooting steps:
Make sure you are using Boot NTR Selector and loading 3.6.
Make sure you close FBI before you attempt to connect with Kit-Kat. If you clicked connect with FBI opened, re-boot and start again.
Wi-Fi Adapter and/or Router might not be getting a strong enough connection.
IP Address could be incorrect (It changes every now and then).
Windows Firewall, Windows Defender or Anti-Virus/Anti-Malware could be blocking the connection (e.g. MalwareBytes WebProtection Module).
3DS and PC might not be connected to the same Network.
3DS might not actually be connected to the Internet (Some games disable Wi-Fi when you are in it to allow NFC - Pokemon, Zelda, etc).
If you are getting low FPS:​
Your probably using a really under-powered Wi-Fi Adapter and/or Router.
Try get close to the Router (PC isn't getting a strong enough connection).
HostedNetwork's without a proper Connectify Setup don't work well.
Never use a Phone as a Hotspot, It's not powerful enough.
Screenshots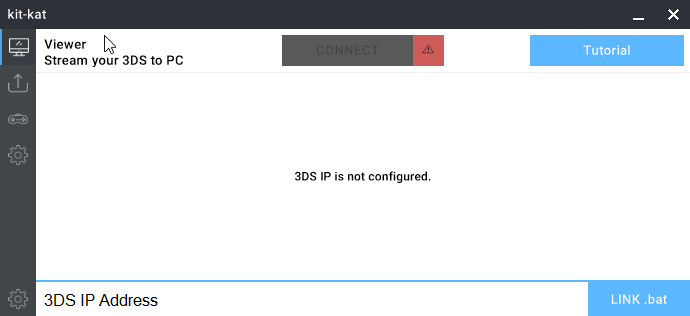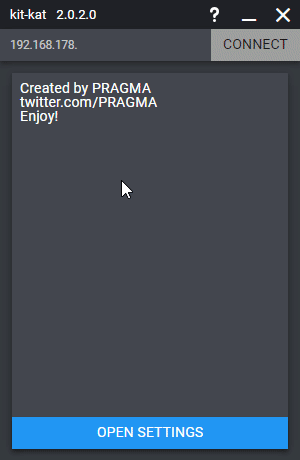 External links