Atari800-3DS
From GameBrew
Atari800 for 3DS
General
Author
asiekierka
Last Updated
2022/06/06
Type
Console
Version
0.3.7
License
GPL-2.0
Links
[3DSX & CIA Download]
Website
Source
Atari800 for 3DS is a port of Atari800, which is a free and portable Atari 8-bit computer and 5200 console emulator, originally written by David Firth and now developed by the Atari800 Development Team.
The 3DS port is made by asiekierka based on Atari800 v4.2.0. Further improved by RandomMan25XX.
Installation
Note: This program requires the Operating System ROMs to run. The ROM images are distributed within the PC Xformer 2.5 package (other versions of this program do not contain the ROMs in a suitable format), which can be downloaded here.
Release is available in 3DSX format, alternatively you can use the CIA version compiled by RandomMan25XX:
CIA - Install the .cia with the CIA manager of your choice.
3DSX - Use the .3dsx provided with the Homebrew Launcher.
Atari ROMs have to be present in sdmc:/3ds/atari800/.
You will also need DSP firmware (dspfirm.cdc).
User guide
For usage, please refer to the documentation page.
You can visit pouet.net for many freely distributed demos and games from the demoscene.
Controls
L - Emulator menu
Screenshots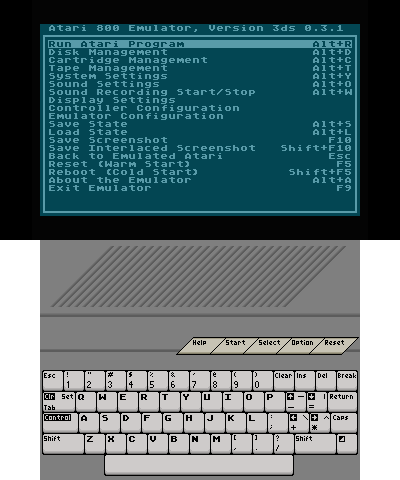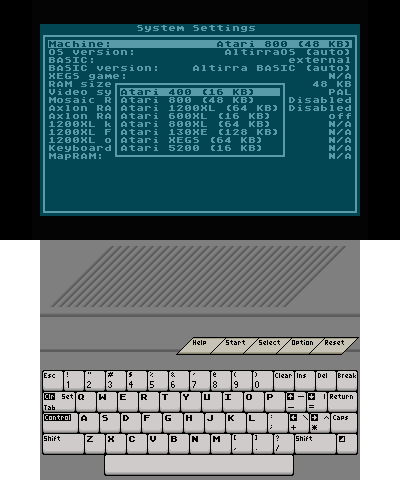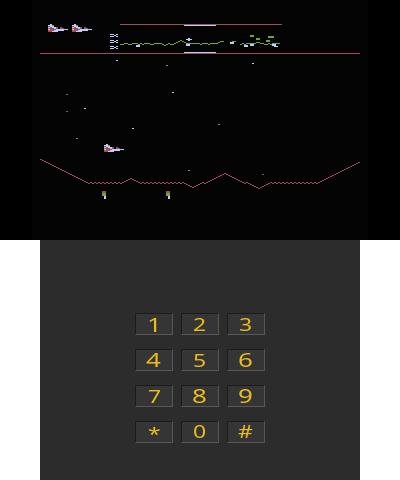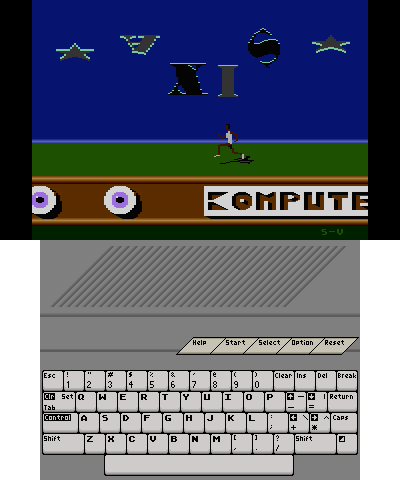 Changelog
v0.3.7
Update built-in Altirra OS/Altirra BASIC ROMs.
Improve Atari 5200 keyboard texture.
External links