WordDs
From GameBrew
Word Ds
General
Author
Frezzy
Last Updated
2009/06/02
Type
Utilities
Version
0.6.1
License
Mixed
Links
Download
Website
Word ds is a text editor designed for nds that saves files in html format.
Features
Numbers of fonts (e.g. Calligraph421 BT, Digifit, Asimov, Candles, Gazzerelli, Fingerpop).
216 are selectable fontcolors.
Added 216 selectable pagecolors.
Added a character counter.
Installation
Download and extract file.
DLDI patch .nds file and copy it to the root directory of the card.
User guide
It has a keyboard and the option to create and save documents. It will require a PC to open saved file retrieve the information.
Controls
Stylus - Keyboard, Select
A - Saving
Screenshots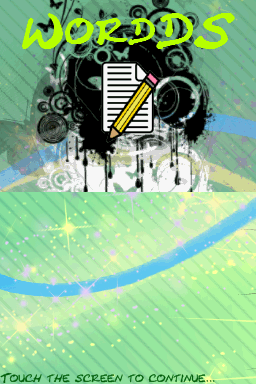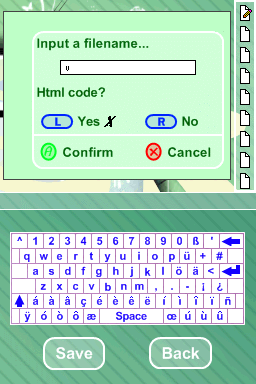 Changelog
Version 0.6
Increased the contrast of the keyboard.
Interchanged the z and the y so that the keyboard is now a qwerty-keyboard.
Improved the file-choice-menu.
Version 0.5 2009/04/02
Fixed error with the standby
Increased the size of text characters 623-4860.
These are about 694 words!
Added a new shift system
some corrections
Version 0.4.1 2009/02/07
Fixed a bug.
Change skin.
Version 0.3 2008/12/06
Now you can open files created with WordDs
Version 0.2 2008/11/24
External links