Trucmuche DS
From GameBrew
Trucmuche DS
General
Author
cid2mizard
Last Updated
2008/10/14
Type
Arcade Games
Version
Final
License
Mixed
Links
Download
Website
Trucmuche DS is a homebrew hidden object game for the NDS, which is based on the competition hosted by a regional newspaper La Voix du Nord every year from September to October. This version contains 50 drawings from the competition held in 2007.
Features
50 levels.
Available in English and French.
Suitable for Right-Handers and Left-Handers.
Save progress in FAT.
Installation
DLDI patch .nds file if necessary.
Place the rom anywhere you want, but the /TrucmucheDS/ directory which contains the images must be placed at the root of your flash card.
User guide
To play, you have to find the 3 hidden objects in the images using the Stylus, the images are 256x256, so they are scrollable.
Some objects are easy to find and other much less because of the quality of the images but that only increases the difficulty of the game.
You are allowed 3 errors before game over.
Controls
Stylus - Locate object
Up/Down or X/B - Scroll picture
Screenshots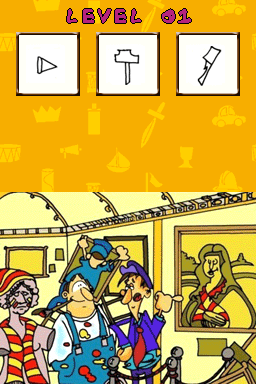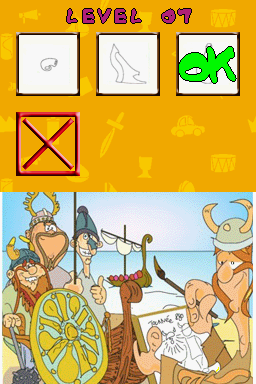 Compatibility
Tested and works on Supercard DS One, M3 Perfect, MK5, R4.
External links