Rune Factory 4 Save Editor 3DS
From GameBrew
Rune Factory 4 Save Editor
General
Author
seikur0
Last Updated
2015/08/07
Type
Hack Utilities
Version
0.0.8
License
Mixed
Links
Download
Website
This is a save editor for Rune Factory 4.
Note: Make sure you keep a backup of your save prior to making any changes to your save files.
Features
Possibility to change these values:

HP mod, RP mod, STR mod, VIT mod, INT mod, Level, XP.
Money, Prince Points, Tourists.
Lumber, Stone, Compost and Fodder.
Character Skills.
FP maximization script.
Field stats maximization script.
Item Editor Ultra: Can edit item, amount, levels, quality and rarity and has icons.
FP and stats for people and animals.
Screenshots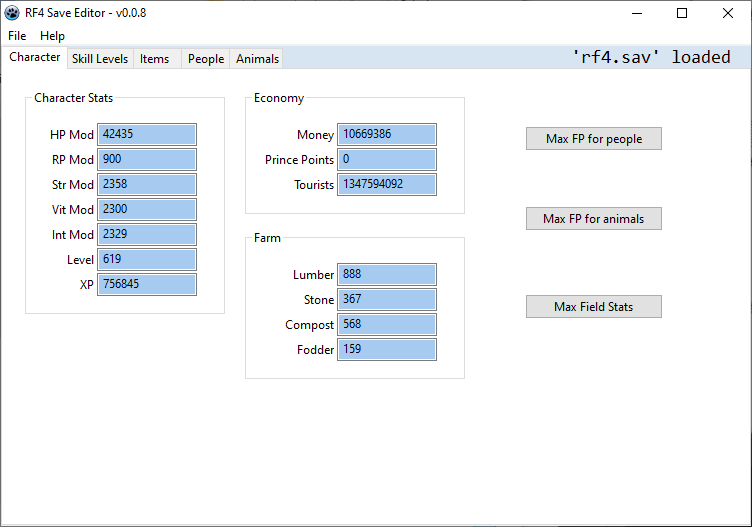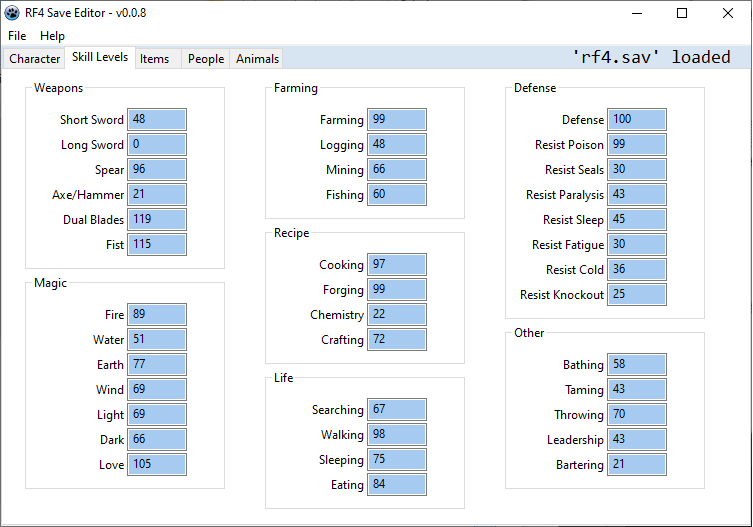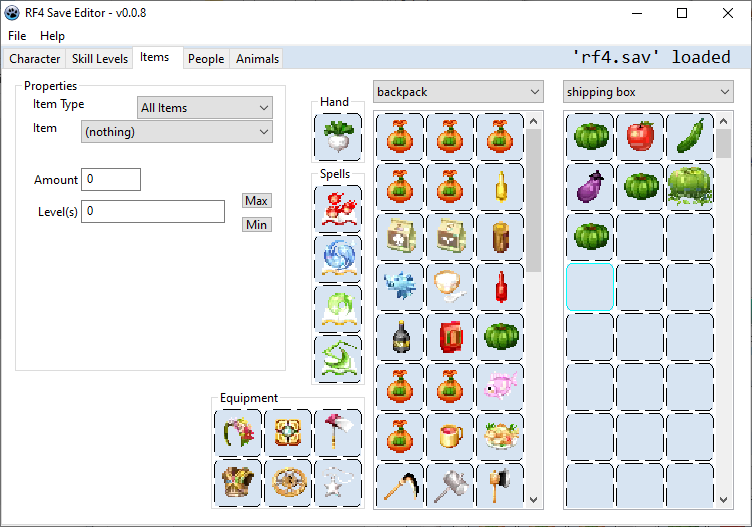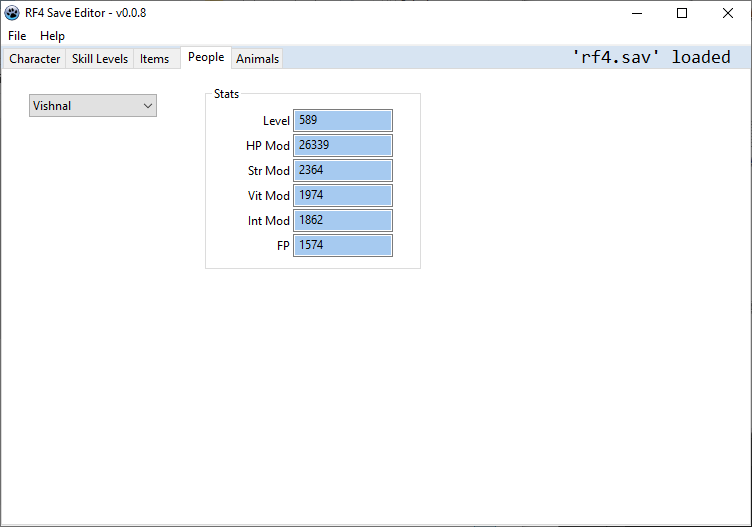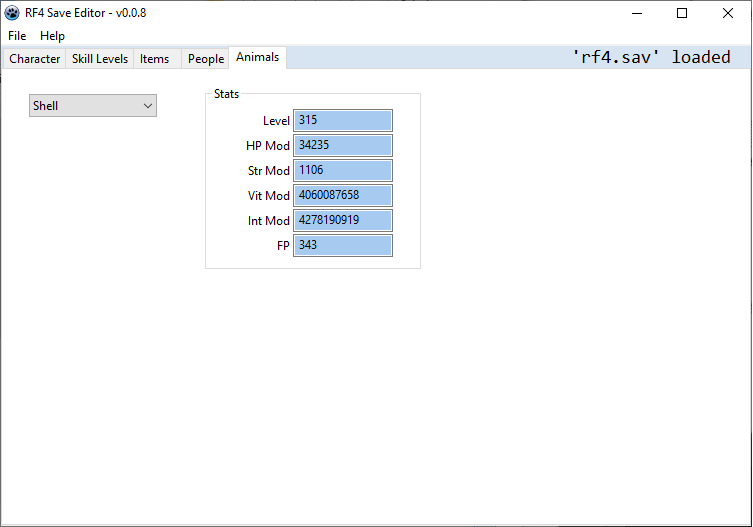 Changelog
v0.0.8
Item editor now has icons and full intended functionality, can edit item, amount, level and for crated items quality and rarity as well. Icons added.
New about screen.
v0.0.7
Fixed the v0.0.6 version, it didn't write the checksum correctly for the rf4s.sav file, so you couldn't really change the extra order option without the game deleting the save.
v0.0.6
People and animals tab now functional.
Script Buttons were moved to the first tab.
Editor now tries to load the rf4s.sav file from the same location as well for some additional options.
Additional option: Activate extra orders like for example spriteswap.
Character skill exp were removed, they were kind of pointless, only making that tab feel stuffed.
All item containers can now be edited, shop box, weapon box, wardrobe and tool box added.
v0.0.5
Replaced HP and RP by their respective mod values, so you can increase the max.
The item editor has now base functionality, it can view items and change their type or create new ones, the changed items will come out as level 10 items and full stacks if stackable.
v0.0.4
Added FP maximization scripts for people and animals.
Added field stats maximization script.
Added item teaser.
v0.0.3
Fixed crash at the start of v0.0.2.
v0.0.2
Money and character skills added.
Lots of design stuff.
v0.0.1
Contains basic character values: HP, RP, STR mod, VIT mod, INT mod, Level, XP, Prince Points, Tourists, Lumber, Stone, Compost and Fodder.
External links