Pong 3DS - AntonioND
From GameBrew
Pong 3DS
General
Author
AntonioND (Antonio Niño Díaz)
Last Updated
2015/02/21
Type
Arcade Games
Version
1.0.2
License
GPL-3.0
Links
Download
Website
Source
Pong 3DS is a Pong game with stereoscopic 3D. This homebrew game is inspired by Pong 3DS previously written for the Nintendo DS.
Installation
Available in 3DSX/SMDH format.
Copy the folder containing .3dsx and .smdh into the 3ds folder on your SD card, run it with Homebrew Launcher.
User guide
You can choose among the following game modes in the main menu:
2D Room.
2.5D Room.
3D Room.
When you change the 3D slider's position, the 3D engine renders each top screen in a separate core when working in 3D mode so that the game will always run at 60 FPS.
Screenshot is saved in PNG format (2 files in 3D mode, 1 in 2D mode).
Controls
Touchscreen - Enter game room (main menu)
Circle Pad/Joystick - Move
A - Jump (in 2.5D room)
Y - Screenshot
X - Pause
Start - Return to menu
Select - Exit to loader
L+R - Show FPS and CPU usage
Screenshots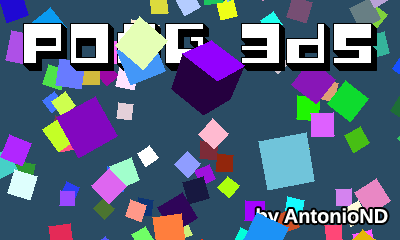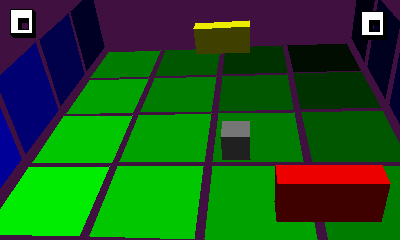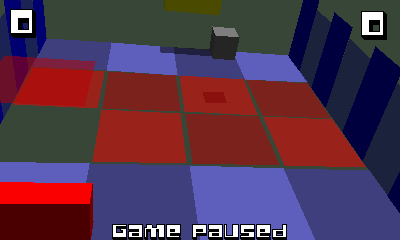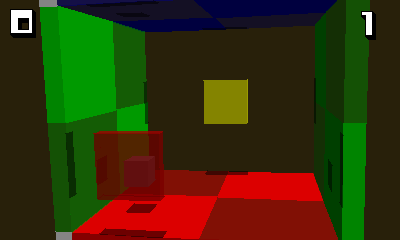 Media
3DS Homebrew: Pong 3DS [Deutsch|HD] (Flashcardsinfo)

Changelog
v1.0.2 2015/02/21
Release with a few bugfixes.
v1.0.1 2015/02/18
Just a minor update with a few fixes and compiled with devkitARM r44.
v1.0 2015/02/18
First release of Pong 3DS. Binaries for the hbmenu.
Credits
Thanks to:
smea for Ninjhax.
smea, yellows8, plutoo, fincs and mtheall for ctrulib.
smea, mtheall, GEMISIS, Fluto and Arkhandar for hbmenu.
WinterMute for devkitARM and 3dslink.
mtheall for ftbrony.
Andreas Nylin for the font Polygon Power.
JuDelCo, NightFox and icesoul for the support during the developement of this game.
DrPetter for sfxr.
Claudio Matsuoka and Hipolito Carraro Jr for Extended Module Player Lite.
'Kaos och Dekadens' by Nightbeat.
'Essentials Intact' by Nightbeat.
'Roots' by Nightbeat.
'Secret Message' by Frequent/Ephidrena.
External links