PokeyDS
From GameBrew
PokeyDS
General
Author
Alekmaul
Last Updated
2007/11/09
Type
Computer
Version
1.1
License
Mixed
Links
Download
Website
An Atari 800 XL emulator for DS. This is based on emulator atari800 to emulate all the components of the Atari.
Installation
Note: To use this emulator, you must prepare compatible ATR, XFD, XEX, EXE, BIN, CAR or ROM files.
Download and extract file.
DLDI pokeyDS.nds and copy it to the root directory of the card.
Put Atari files (ATR, XFD, XEX, EXE, BIN, CAR, ROM) in the directory where you want.
User guide
When the emulator starts, click on the disk drive/cartridge port to choose a file.
Use Up/Down to select a file, then use A to load it.
You can click on the PokeyDS logo to access the option menu.
Compatibility list
ROM compatibility list can be found here.
Controls
Stylus - Keyboard
D-Pad - Joystick, Direction key (keyboard)
A - FireButton #1, Space
B/Select - Space
X/L - Shift
Y/R - Ctrl
Start - Enter
X+D-pad - Move screen (in standard resolution)
Screenshots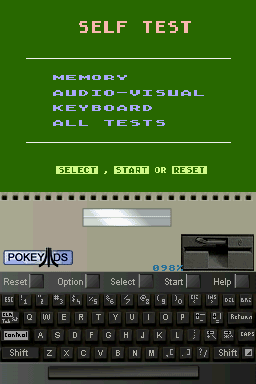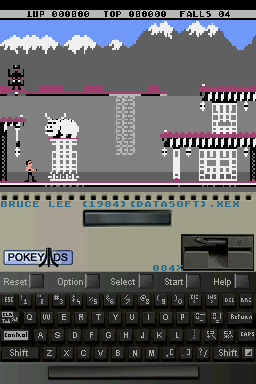 Changelog
V1.1 2007/11/09
V1.0 2007/11/08
Credits
Kasimir for the keyboard design, and to Zeblackos for his design touch.
Atari 800 and Ace authors.
Members of forum for the help and the support.
External links