PokeMini PSP
From GameBrew
PokeMini
General
Author
JustBurn
Last Updated
2015/06/16
Type
Handheld
Version
0.60
License
Mixed
Links
Download
Website
Source
PokeMini is an emulator of The Pokémon Mini (officially stylized as Pokémon mini), a handheld created by Nintendo R&D3 around 1999.
Developed by JustBurn, the emulator is also available in other platforms such as Windows, Linux, Nintendo DS, GP2x Wiz, Dreamcast and Dingoo.
Installation
Create a folder for PokeMini. Unzip archive and copy the content to the PokeMini folder.
Place the PokeMini folder to /PSP/GAME/ on the Memory Stick.
Make a folder called Roms in the PokeMini folder and place the rom files (MIN) there.
User guide
Load rom files
It supports rom files with .min extension. To run the game, go to the Load Rom option in the Main Menu and select your rom file from the Roms directory.
You can find a list of homebrew games and demos at Pokémon-mini.net.
List of original games
Pichu Bros. Mini.
Pokémon Breeder Mini.
Pokémon Party Mini.
Pokémon Pinball Mini.
Pokémon Puzzle Collection.
Pokémon Puzzle Collection Vol.2.
Pokémon Race Mini.
Pokémon Shock Tetris.
Pokémon Zany Cards.
Togepi's Great Adventure.
Controls
D-Pad - Move through options
Circle - Confirm
Cross - Go back
Select - Return to previous loaded game
Pokemon Mini:
D-Pad - Up/Down/Left/Right
Circle - Key A
Cross - Key B
R - Key C
L - Shock Detector
Start - Power Button
Select - UI Menu
Screenshots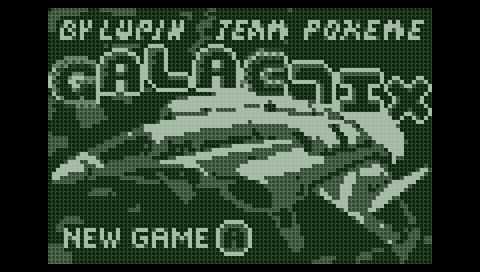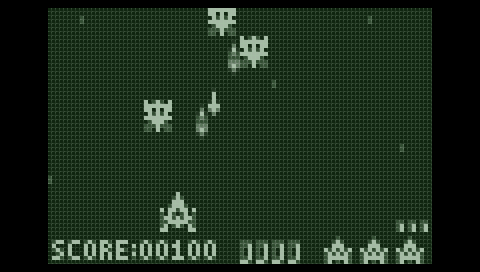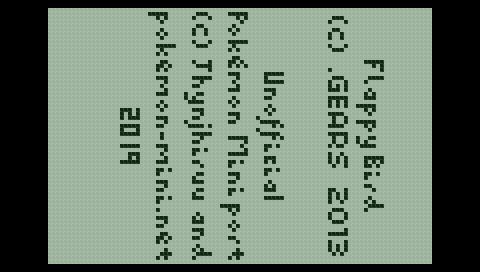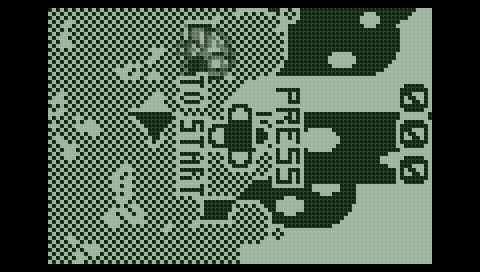 Changelog
v0.60
Changed version format to only 2 fields to avoid confusion.
Fixed RTC month being reported wrong from host.
Adjusted graphics, now it display darker shades to match more closely the real system.
Added 2 new options: LCD contrast and LCD bright.
Changed the way analog LCD mode works, now it's less blurry and can do up to 5 shades without artifacts.
SDL port has been upgraded to SDL 2, this brings Haptic support and other improvements.
New Keyboard/Joystick option to allow checking inputs.
Applying joystick settings now can (re)enable the device.
Share EEPROM is now disabled by default.
Emulator can be compiled for 64-bit CPU without issues now.
Limited sync-cycles to 64 on 'accurancy' platforms.
v0.5.4
Fixed savestates load/save.
Minor changes.
(PSP) Timezone is now handled correctly.
Credits
Thanks to p0p, Dave|X, Onori, goldmomo, asterick, DarkFader, Agilo, MrBlinky, Wa, Lupin and everyone at #pmdev on IRC EFNET.
External links