OpenTyrian DS
From GameBrew
OpenTyrian DS
General
Author
Dopefish
Last Updated
2008/04/21
Type
Shooter
Version
0.3
License
Mixed
Links
Download
Website
Source
OpenTyrian DS a port of Tyrian (vertical action shooter, original on DOS) for the Nintendo DS. It's based on OpenTyrian, which is a ground-up rewrite in C using SDL, using the original DOS source as a reference.
This is currently a work in progress. The latest version is 0.3 (released on 21 April 2008).
Features
Multiplayer option available.
Variety of levels.
Ability to make improvements to the ship during the game.
Story Mode and Arcade Mode.
Coming online multiplayer option.
Installation
Make sure you have a Nintendo DS capable of running homebrew code.
Patch the .nds file with the correct DLDI for your card.
Copy the .nds file to your card.
Extract the data files to the root of your card (should create a /tyrian directory).
Controls
D-Pad - Move the current ship
Y - Shoot
Select - Pause
Screenshots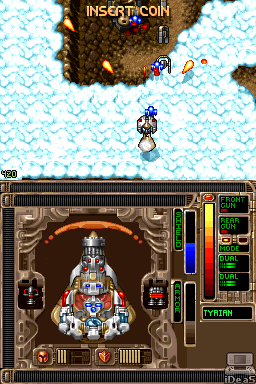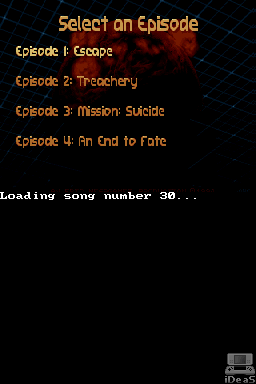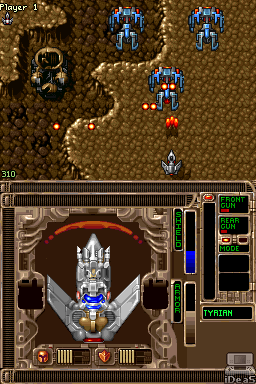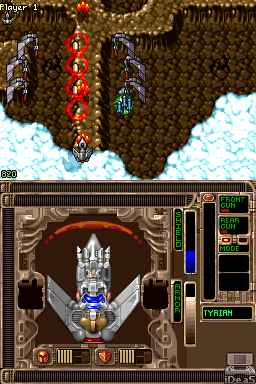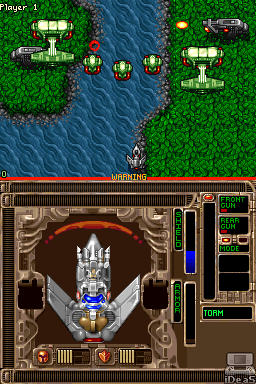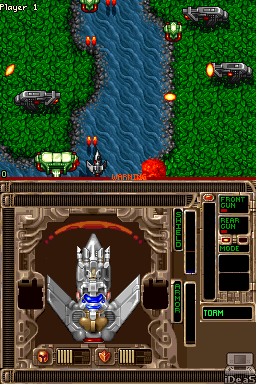 Compatibility
Tested on:
R4 Pro (firmware 1.51)
SuperCard DSONEi (firmware 3.0)

Also tested on iDeaS.
Known issues
Cannot use cheats, because there's no keyboard to type in the codes.
Occasional guru meditation crashes during gameplay.
No networking support.
Changelog
Version 3
Redesigned the bottom screen (based on a mockup by ExeterV) in single-player Arcade and Full Game modes.
Improved stability and performance.
Fixed a control mapping issue; you should now be able to properly map all buttons to controls.
Improved music playback (thanks to moi, Renard). Some of the .WAV files have been modified for this; please download the complete package instead of just the .NDS file.
Version 0.2
Fixed a bug that was corrupting save games, causing a crash when you tried to load the game.
Removed the horizontal scaling in most places, to make the text easier to read. On some screens you may need to scroll slightly left or right; use the L and R buttons for this. If you prefer the old scaled mode, you can toggle this feature on the OpenTyrian menu.
Added menu options to start Super Arcade mode or Destruct, from the OpenTyrian menu.
Credits
Many thanks to the OpenTyrian team for all their hard work.
External links