LudoNDS
From GameBrew
LudoNDS
General
Author
SuperSaiyajinStackZ
Last Updated
2021/01/25
Type
Board
Version
0.1.0
License
Mixed
Links
Download
Website
Source
LudoNDS is a Ludo clone for the Nintendo DS/DSi, which is a strategy board game for two to four players.
This homebrew is port of Ludo3DS, available in both English and German.
Features
Fully Playable gameplay.
Gamedata compatible with Ludo3DS v0.4.0 and LudoJS v0.3.0.
Playable in English and German.
Pretty much identical UI as Ludo3DS with some slight changes.
User guide
Players take turn to race their four tokens from start to finish according to the rolls of a single die.
Controls
X - Roll the dice
A - Select a figure
L/R/Left/Right - Switch figure
Start - Sub-menu
Select - Exit game
Screenshots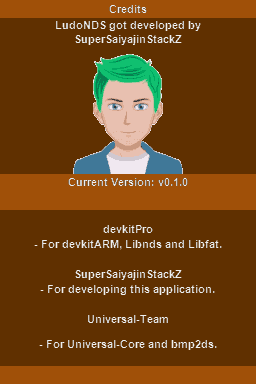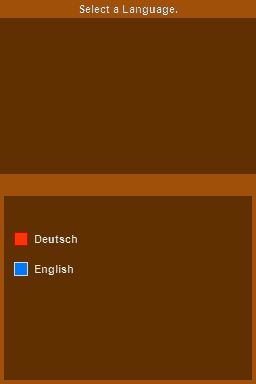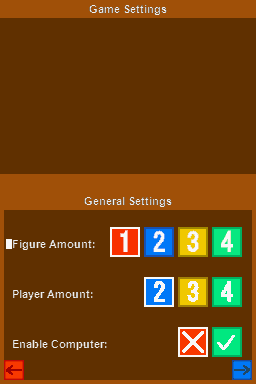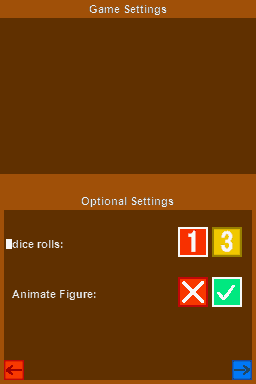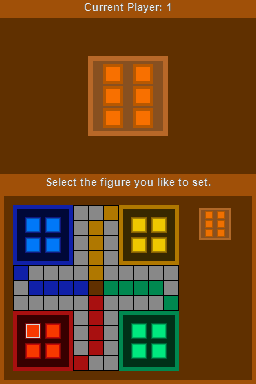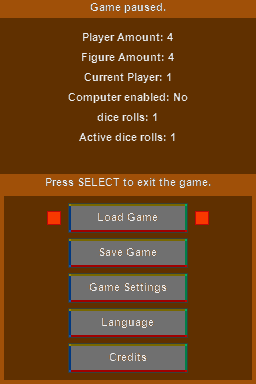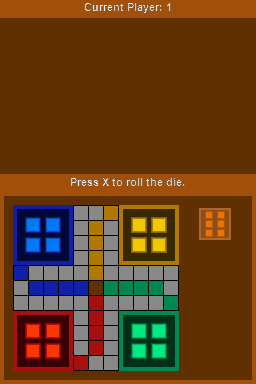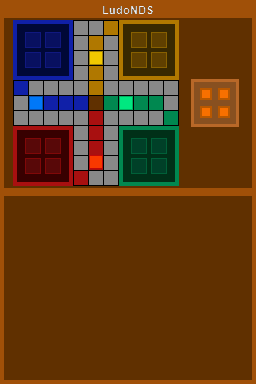 Compatibility
Tested on Desmume (after DLDI patching).
Changelog
v0.1.0 2021/01/25
Already fully playable and already the full version.
External links