Kitten Cannon - Cash Tournament PSP
From GameBrew
Kitten Cannon - Ca$h Tournament
General
Author
sg57
Last Updated
2009/07/23
Type
Other Games
Version
1.0
License
Mixed
Links
Download
Website
Kitten Cannon - Ca$h Tournament is a PSP port of the flash game Kitty Cannon originally made by Dan Fleming, where you fly cats and compete for distance.
This is an updated release of the homebrew game Kitten Cannon, also made by SG57, with the addition of Cash Tourament system involving real money (player pays a set amount to enter tourament and participants with the highest scores of the game will win the prize money).
Installation
Copy the Kitten Cannon folder to ms0:/PSP/GAME/.
User guide
Gameplay is the same as Kitten Cannon.
According to the developer (at the time of release), player can enter into a cash tournament by paying a set amount via credit card, paypal or completing free offers then play and aim to become rank #1 on the leaderboards. Top 30% of all participants will also win the prize money.
Another new feature is MP3 Playback, it recursively scans the in /MUSIC/ and /PSP/MUSIC/ folders. Included is a Default.mp3.
Controls
D-Pad - Move the barrel up or down
Cross - Launch the cat from the cannon
Triangle - Take screenshots
Start - Pause the game
Select (while game is paused) - Return to main menu
R/L (while game is paused) - Listen to your MP3 music
Screenshots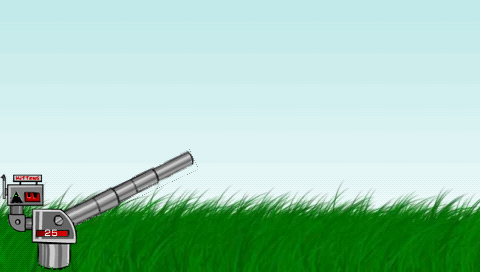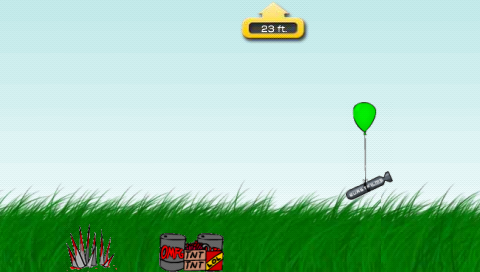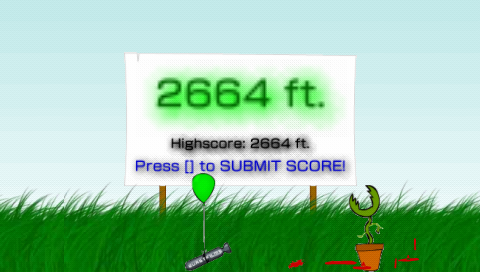 Media
Kitten Cannon- Ca Tournament (Juanito Molotovi Valtierra)

Changelog
Ca$h Tournament
Added a new Ca$h Tournament system where you can win real money just by scoring high.
Added custom MP3 Playback, recursively scans the /MUSIC and /PSP/MUSIC folders. Included is a Default.mp3.
Switched to intraFont making text fonts much better.
Upgraded to the SVN version of OSlibmod.
Small tweaks regarding collision and physics.
Uses Sony utilities for a smooth and seamless interface.
Rotation of cannon barrel no longer resets after each launch.
A lot of small tweaks and fixes hadn't caught all those years ago.
External links