KETM 3DS
From GameBrew
KETM-3ds
General
Author
nop90
Last Updated
2017/07/10
Type
Shooter
Version
1.0
License
Mixed
Links
Download
Website
Source
This is the port to 3DS of KETM, a fast paced tyrian style 2D shooter which is also known as Kill Everything That Moves.
The game is available with the original game style and 4 mods (1941, Star Wars, Iron man, Mario Kart). The Game mode is selectable at startup.
Installation
In the zip there is a folder with the 3dsx and the smdh files inside, to be used with a Homebrew Launcher.
The cia file is to be installed with FBI. All the resources are included in the executable using romfs.
Controls
D-Pad - Move
A - Select, Fire
B - Pause game
Screenshots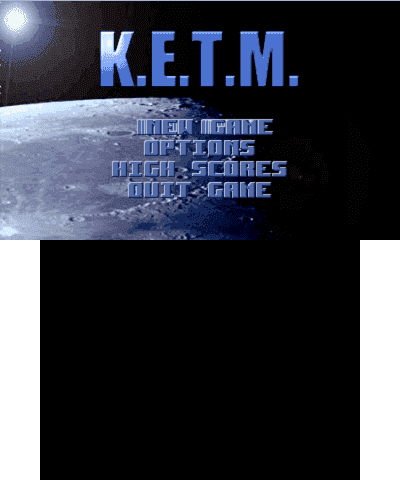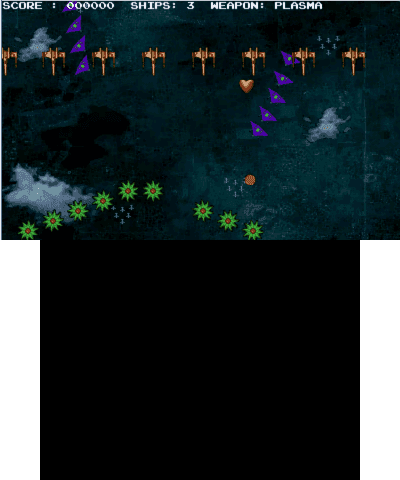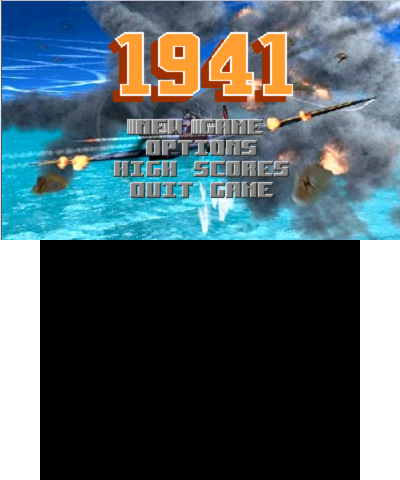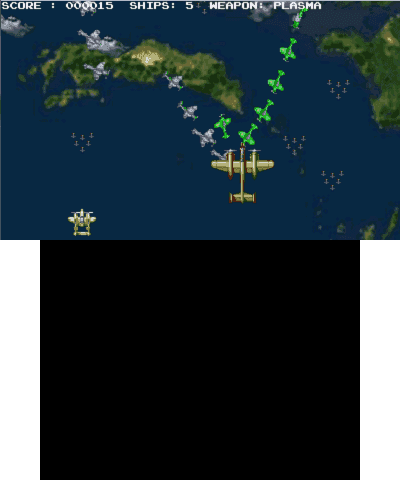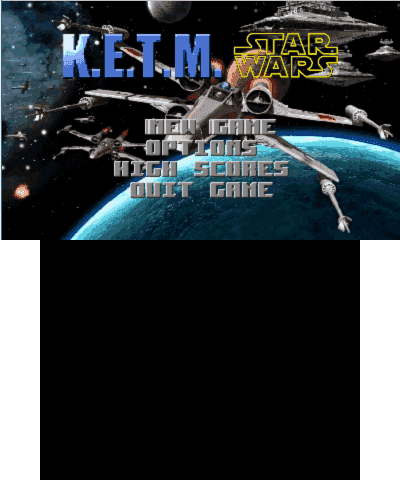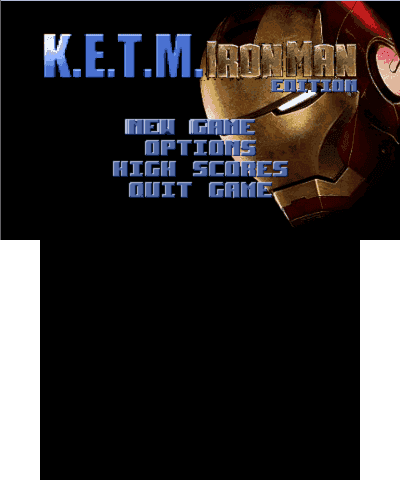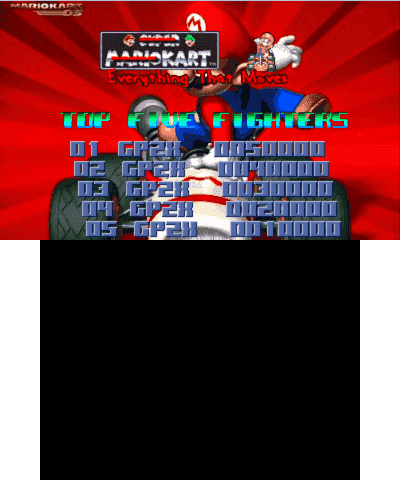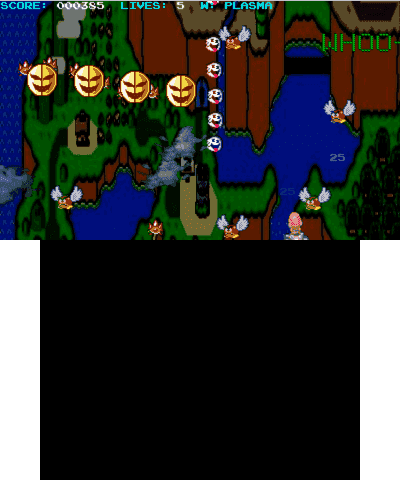 Media
K.E.T.M 3DS v1.0 (Cid2Mizard)

Changelog
V1.0 2017/07/10
Final release, built usinv v0.9 kindly sent by FAROX.
Added Mario Kart Mod.
Added new levels.
High Score save now working.
V0.1 2017/07/07
First release in 3dsx and CIA format - Based on KETM v0.8 that is buggy and incomplete.
Credits
KETM engine (without sound support) based on SDL 1.0 was created by studio-grey/badblocks (source available in several linux distro).
Deniska enanced the game and added the soiund support, then released it for the PSP in two version (buggy v0.8 and final v0.9).
This port is based on the Wiz port by FAROX, based on v0.8 by Deniska (the only with source code still availble).
This 3DS port uses the SDL 1.2 library for 3DS.
External links