Jelly Blocks
From GameBrew - a wiki dedicated to Video Game Homebrew.
Jelly Blocks
General
Author(s)
Copper
Type
Puzzle
Version
1.3
Licence
Mixed
Links
Download
Website

JellyBlocks DS is a port of the flash game JellyBlocks initially written by Michael Lee.
The game has all the 100 levels of the original game, availavle in French and English.
Installation
Download and extract file.
DLDI patch it if needed (if your card does not have auto-patching) and copy it to the root directory of the card.
User guide
The objective of the game is to glue all the blocks of the same color together. All the blocks move at the same time. Blocks of the same color stick together when they touch.
Controls
Styles - Start game, Choose level
A - Start game, Confirm, Go to the next level
L/R - Undo/Redo
X - Restart level
A - Insert coin
D-Pad - Move blocks, Choose level
Start - Return
Screenshots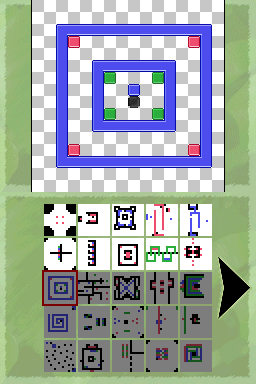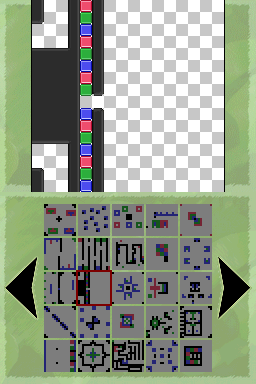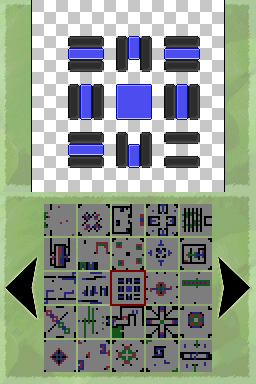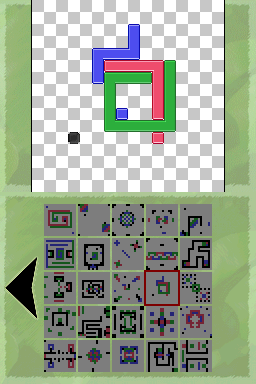 Compatibility
Tested on:
Real M3DS (firmware 4.8)
TTDS/DSTT (firmware 1.17)

Changelog
V1.3 2011/05/08
Version compiled with libnds 1.5.0+ and devkitarm R32.
Compatible CYCLODS iEvolution B6 in DSi mode.
V1.2.1 2009/10/02
Version recompiled with libnds 1.3.1.
Addition of some sounds (for example when blocks join).
V1.1 2007/10/28
Multilanguage French/English.
Undo / Redo during the game (limited to 2048 backspace).
Display of shortcuts during the game (L: undo, R: redo, X: restart the level).
Change of display when you pass a level (does not work correctly on no $ gba).
The game now works correctly on iDeaS (replacement of swiCopy in fill mode by memset).
The movement of blocks is no longer done cell by cell but by displacement of 6x2 pixels.
V1.0 2007/09/28
External links