JETSKI 3DS
From GameBrew
JETSKI 3DS is a homebrew game for Nintendo 3DS made during Global Game Jam 2017. It runs in the implementation of the LÖVE API for 3DS Homebrew, LovePotion.
Installation
Install the .cia file with a CIA manager of your choice.
User guide
Ride a Jet Ski across the ocean, jump over waves and avoid hitting the bridges.
Controls
A - Jump, Start game
Start - Quit
Screenshots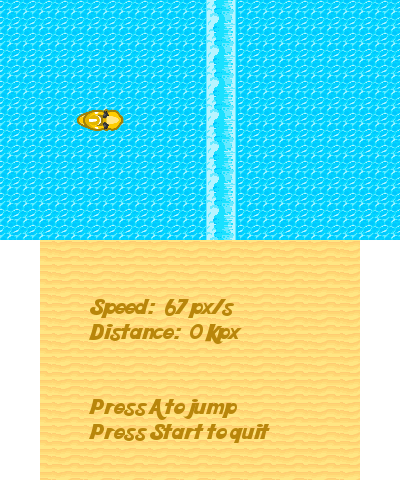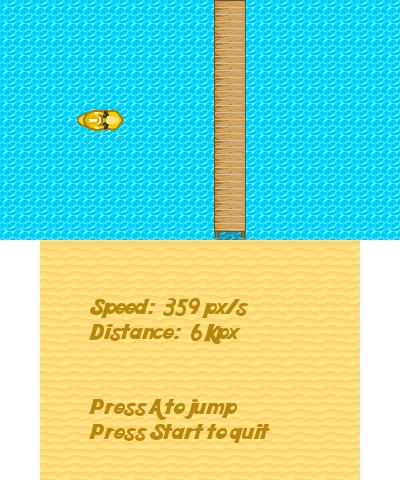 Credits
Thanks to everyone on /r/3DSHacks and the IRC for the help with LovePotion.
Thanks to Kenney for the bike sprite (that became a jetsky overnight).
All credits to the assets' respective owners.
External links