HighWay Run
From GameBrew
Car engine (HighWay Run)
General
Author
AngelWire
Last Updated
2010-4-20
Type
Demos
Version
Update
License
Mixed
Links
Download
Website
Highway run is a car driving engine for a racing game developed for the NDS.
User guide
Control a red car and pick up the barrels of gasoline spread around the stage to refill tank.
Avoid the on-coming cars and prevent running low on gas. If you drive off the island you will restart.
If you get too close to a police car, it will start chasing you.
The goal is to hold the maximum possible time on the asphalt, without emptying the tank.
Controls
Stylus or D-Pad - Direction
A - Accelerate
B - Reverse
Note: Requires broad strokes for optimal steering control and direction.
Screenshots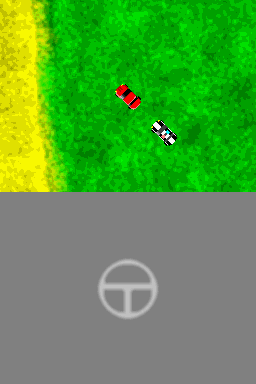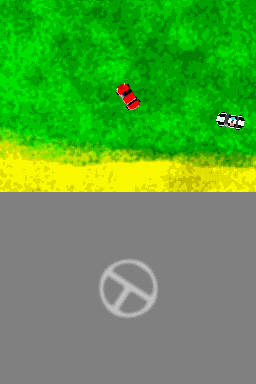 Compatibility
Tested on Supercard DSTWO (EOS 1.0.7).
Changelog
Updated 2010/04/21
Updated 2010/04/20
Added D-Pad Support and B for reverse.
2010/04/20
External links