geosDS
From GameBrew
geosDS
General
Author
Andreas Varga (mrsid)
Last Updated
2006/11/12
Type
Computer
Version
1.0
License
Mixed
Links
Download
Website
geosDS is a port of GEOS (8-bit operating system) for Commodore 64 to the NDS.
Installation
Copy the geos directory in the package into the root directory of your Nintendo DS CF/SD card.
geosDS uses standard 1581 disk images in .d81 format.
Controls
L - Virtual keyboard
D-Pad - Mouse
A/B - Mouse click
R+D-Pad - Scroll screen
X - Full screen
Y - Turn touch click off
Select - Choose disks
Start - Options
Screenshots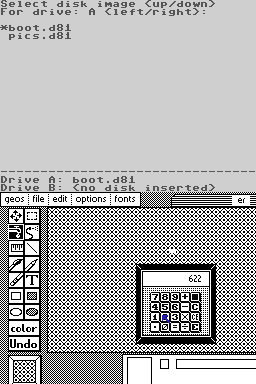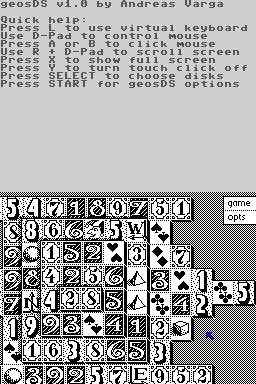 Media
GEOS on the Nintendo DS (mrsid6581)

Compatibility
Tested by the author on M3 with SD card.
Credits
Thanks to the devkitPRO team for their hard work.
External links