Fillo 3DS
From GameBrew
Fillo
General
Author
WLS
Last Updated
2022/04/01
Type
Action
Version
2022
License
Mixed
Links
Download
Website
Fillo is a fast pace action puzzler, inspired by the graphics of many classic games on Commodore16 including Major Blink, Petch, Boulder Dash, Harvey Headbanger.
It is created using GB-Studio, available on GameBoy Color and 3DS.
Installation
Available in CIA format for the Nintendo 3DS virtual console.
Install the .cia file with a title manager of your choice.
User guide
Fillo is an emperor penguin who spends most of his time in Antarctica. Now he had a little trouble because his territory was occupied by the invaders.
Help Fillo designate an area where he can spend his time with his love.
In a mission through 15 levels, you must collect all the ice diamonds and trick the enemy penguins that take back the area you have already occupied.
Time is also your enemy, you have a total of 20 seconds on each level to finish it. Good luck!
Controls
Start - Start the game
D-Pad - Move
A - Push
Start/Select - Pause
Screenshots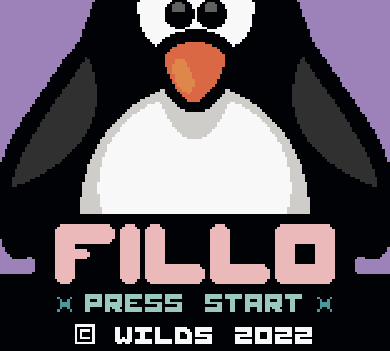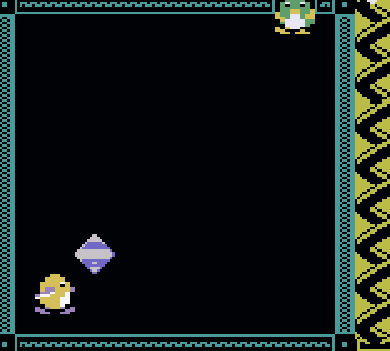 Credits
László Rajcsányi - Wilds, 2022. Created with GB-Studio 2.0.0-beta5 by Chris Maltby.
The music is transcripts of similar melodic songs by Rob Hubbard.
Thanks to Chris Maltby for GB-Studio that makes it easy to make a Gameboy game.
External links