AmazeDS
From GameBrew
AmazeDS
General
Author
M. Lucanius
Last Updated
2010/03/17
Type
Puzzle
Version
1.1
License
Mixed
Links
Download
Website
AmazeDS is a randomized perfect maze generator in which there is only one solution per maze. It features multiple maze sizes ranging from 10×10 to 150×150 cell maps, and there is a timer and high scores based on best time.
User guide
There is an unlockable minigame for beating the hardest maze.
To resume a game after returning to the main menu, simple select the appropriate box when starting the game.
Controls
Menu:
A - Start game
Stylus - Start game, Options
Options menu:
B - Back to main menu
Stylus - Change difficulty/speed
In game:
D-Pad - Move
Start - Main menu
Screenshots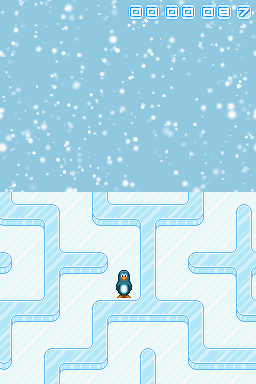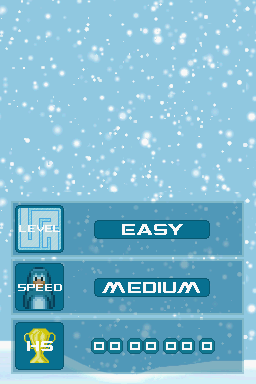 Compatibility
Tested on Games n 'Music (DLDI v2.0 firmware 1.3).
Note that timer function does not work in emulators due to their lack of support for RTC.
Changelog
v1.1
There is an unlockable mini-game for beating the hardest maze.
Some non-critical bug fixes.
Credits
All the graphics where designed by the author, but the song was acquired from jamendo.
The song is "toccata – version1″ by captain barti et super séga CC-BY-NC-SA 3.0.
External links